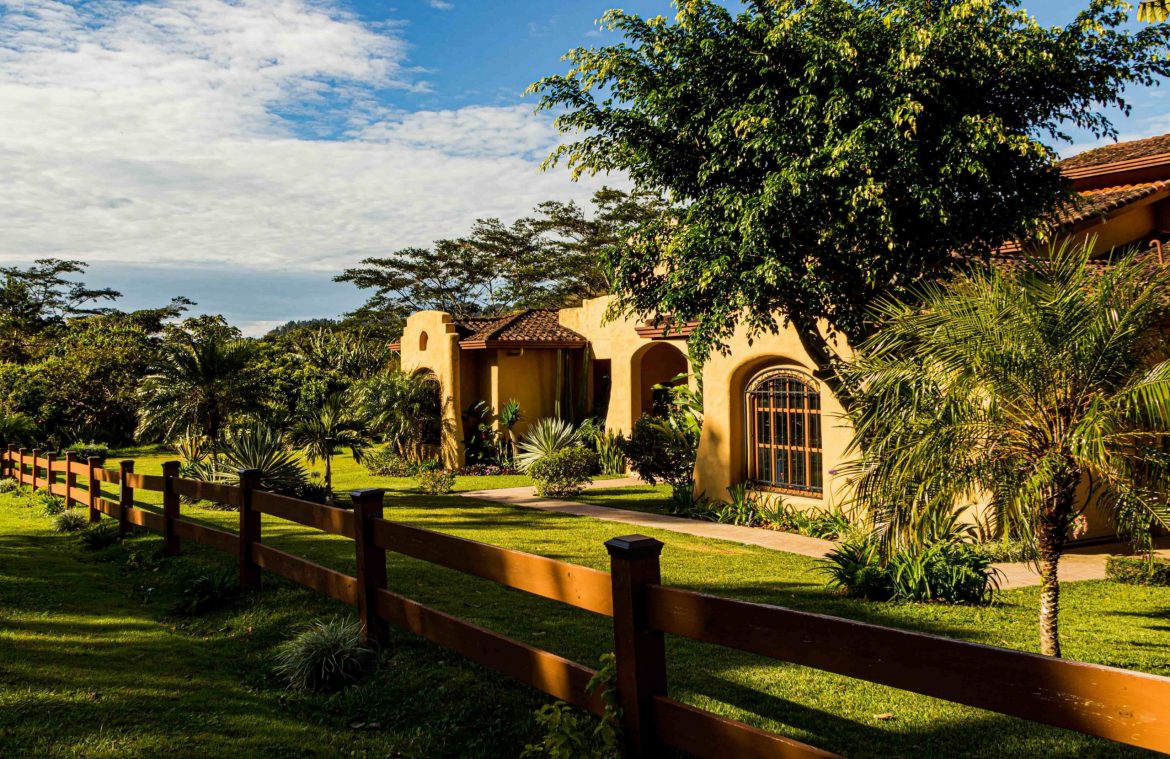 If you don't know about housing options in Arizona, you might assume that these are typical homes, with layouts that lack creativity. However, in reality, this is far from the truth. From modern buildings to old bungalows, houses in Arizona show much diversity. We will explore some of Arizona's most popular home styles in this article. If you're looking to buy a home here, you should be familiar with these styles. After that, you can contact professionals to find more about the process of buying homes in the state.
Arizona's Most Popular Home Styles
Common types of homes in Arizona are quite different from one another. However, what most of them have in common are natural colors and warm schemes, as well as the fact that they do not have a basement. On the other hand, many houses here have pools that help residents cool down from Arizona heat. Here are some of the common home styles in the state:
Pueblo Revival
Condominiums
Contemporary Style
Ranch Style
Mediterranean Style
Tudor Revival
Bungalows
Santa Fe
Moving to Arizona
After realizing you need to move, it is reasonable that you want to find the best possible solution. Be sure to make a detailed plan and good choices. When it comes to the choice of a moving company, you want to shop around. See what your choices are and go with the company you can trust. Take the same approach when choosing your new home – explore your options. Styles of home you can find in Arizona are truly unique and there is no reason not to consider all of them before you choose your dream home. Without further ado, let's see what your options are.
Pueblo Revival
This style goes all the way back to the 8th century and Pueblo Indians. At the turn of the 20th century, it grew in popularity. Thick walls of earthy materials or adobe are the reason why they are also called "Adobe-style" homes. Rounded exteriors and flat roofs make this style one of the most unique. Doors are usually heavy, and wooden beams are often exposed. This style connects outdoors and indoors, as the houses are built around courtyards.
In Phoenix, you can find these houses in the Arcadia Historic neighborhood and Coronado Historic District. But if you buy a house like this in a historic neighborhood, know that you might need a certificate if you decide to do aesthetic alterations.
Condominiums
Condominiums are popular as they provide modern amenities and low maintenance living. Usually, they're located in the center, and they provide good access to shopping and entertainment areas. You can find condominiums in different styles in Arizona. However, condominiums are definitely far from the most distinct types of homes you can find in the state. If you're long-distance house hunting, you might go for a condominium, as you're more familiar with these types of homes. However, you might want to consider other more interesting options as well.
Contemporary Style
Contemporary homes are easy to recognize, with clean lines and characteristic design. Some of the characteristics are open spaces, large windows, minimalist interior. Glass, steel, and flat-panel wood are some of the materials you can see. Aside from the specific aesthetics, these homes often feature high technology, and they make an eco-friendly way of living easier.
This 21st-century type of home is becoming increasingly popular, and it won't be too hard to find one in Arizona.
Ranch-Style
Inspired by the Old West, Ranch-style homes are long and L- or U-shaped. With one story, they provide a distinctive charm and recognizable aesthetics. Fireplace from pulled bricks and leather with carpet-covered floors are what make their interior so different.
Even though these types of homes were first built in the 1920s, the passage of time added to the variety of the design. From different roof tiles to materials on the exterior, this style developed some variety with time. Nonetheless, it is still easy to recognize ranch-style houses with overhanging eaves and large windows with shutters.
You can find a Ranch-style home in the Willow neighborhood in Phoenix. This historic district features a great collection of preserved Ranch-style houses. For more modern communities, you should check out Dahlia Pointe in Mesa and Rancho Paloma in Cave Creek.
Mediterranean Style
These romantic houses are influenced by Beaux-arts, Spanish Colonial style, and Italian Renaissance. The reason why they look so exotic and elegant is that their look often resembles that of seaside villas. Some of the characteristics of these homes are open style, low-pitched, with a red-tiled roof, and arched or circular windows.
Tudor Revival Style
Tudor Revival style houses usually date from the beginning of the 19th century and are more popular outside of urban areas. Referencing to the English royal architectural style from the Middle Ages, these homes feature large chimneys and high-pitched roofs.
Bungalows
With a simple design, bungalows oppose some of the other traditional styles. Some of the characteristics of these homes are natural elements, a center fireplace, and built-in cabinets.
Santa Fe
Santa Fe Style or Spanish Colonial Style homes are very common in Arizona. These homes usually have small windows, a flat roof of latillas and vigas, and tiles of distinct colors. Arched doorways and wood beams are also present. Hard surface flooring, usually featuring jarred brigs, can be covered by rugs. Wrought iron chandeliers complement the southwestern style of furnishing.
This traditional style is a blend of southwestern style with Mexican and Spanish bases from the colonial period. However, this type of house is more than 3,000 years old. Even with influences from different periods of time and cultures, the exterior of the house is still made of mud and long-lasting plaster. However, now, these materials cover concrete. Regardless of all these different traditions, the basic clay brick and exterior with mud remains.
If you're looking to buy a home in Arizona, don't forget to learn about the home buying process first. After that, all you need is to choose a type of home. Keep in mind that Arizona's most popular home styles offer a countryside feel with mostly traditional building inspirations of the area. These homes complement the natural landscape of the region and represent the spirit of Arizona.