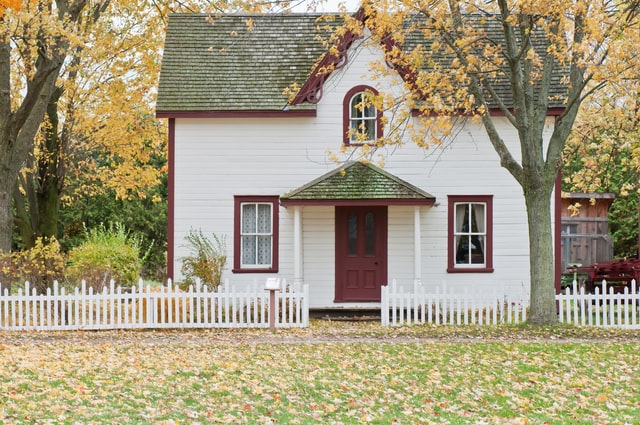 Deciding to relocate and start fresh is always a cause for celebration. However, before raising a glass of wine, make sure you have tied all the possible loose ends. One of these is often selling your previous home. To prepare your house for sale and make it sell fast, you'll need to have some tricks up your sleeve. A good starting point could be going over this guide.
Understand who your target clientele is
Although you shouldn't be too specific when preparing your house for sale, you should have a target clientele. Selling your home isn't only about making it seem perfect and beautiful; it's about selling a lifestyle. If you live in a neighborhood that's suitable for families, try to navigate that to your advantage. Stage a corner just for the little ones. If you're looking to sell to seniors, make it seem as if they'll get everything they'll need right there, without much need to leave the neighborhood.
Find a good company
Even though you can stage your home on your own for the most part, there are some areas where professionals should step in. Finding great realtors is handy both when you're selling and buying a property. Make sure to choose a company that'll work with you and listens to what you have to say while using their experience in the best way possible. If you're not the kind of person that could give someone control over this process, that's okay. You can be as involved as you like.
Availability is key
One of the things that will help you get your house ready for sale is knowing what buyers are after. Something that has proven quite effective and attractive to buyers is availability and accessibility. Luckily, as of late, virtual home staging can be of great help. If you want potential buyers to have the opportunity to check out the house that you're preparing to sell online, think about this option. You could stage your home virtually, and you can do it yourself or hire professionals to do it for you. It's a very flexible process and quite a rewarding one as well.
Create what you'd want to see
No matter how clichéd this sounds, it is true. Many get confused and overworked when preparing their house for sale and forget the basics. Try to stop the spiraling if you notice that it's happening. Sit down and make a list of things that you'd be looking for in your future home. Who knows, you might get some fantastic, insightful ideas this way. Your home will sell much faster if you put more thought into how it'll seem.
Declutter
Once you've finished with the more administrative parts, it's time to get rid of the mess. To reach the full potential of the house that you're preparing to sell, you need to declutter. This is a process that could potentially take a very long time, but it's important to set a chunk of your time aside and get into it. Plan everything out from the beginning and go from there. One of the most important steps here is organizing some storage space for all the excess stuff. If you have someone to help you with this, that will be great. Decluttering rule number one is – the more, the merrier.
Make the place feel homey
Although your place shouldn't be cluttered, it's okay to leave some things right where they are, at least for the time being, as they will make the home feel warm and homey. A great way to achieve this is to bake some fresh cookies and have a few lamps or candles lit during the open house hours. People will inevitably feel more at home if it looks like someone is living there. Senses like smell or taste can impact the way our mind processes experiences. This way, your house won't only come across as homey, but it'll surely be much more memorable.
Get in touch with the latest neighborhood trends
We've established that you should think about what you'd want your future home to look like and seek inspiration from your ideas while preparing your house for sale. However, you shouldn't go overboard with this. It can make you biased and subjective when you should be quite the opposite. It would be best if you drew your objectivity from trends present in your neighborhood and then add some flair to them. This way, your home will deviate from the ordinary vibe while keeping the community's overall feel. You'll practically get the best of both worlds.
Should you sell your home in 2020 or wait?
Before you begin to prepare your house for sale, think about whether it's the time to do so. With the ongoing pandemic, selling your house in 2020 might not seem like the greatest idea. However, it appears that experts disagree with this. Because of the economy and all that's currently going on, it's actually a pretty good time to sell your home if you find buyers. And, of course, do so safely. Take all the precautionary measures so that all interactions with potential buyers are safe. Pay special attention to disinfection and cleaning the home after the visits. Virtual tours will help tremendously here as it will minimize contact. Be responsible.
Get over your house
Before being ready to prepare your house for sale, you need to get over it. Disassociation from your soon-to-be-ex home is a necessary step, although it sounds like something right out of a reality show. Especially if you're moving somewhere far away, there's a lot that's going to change. Take the time to sit with your memories and maybe even organize a going away party. This will give you some much-needed closure.