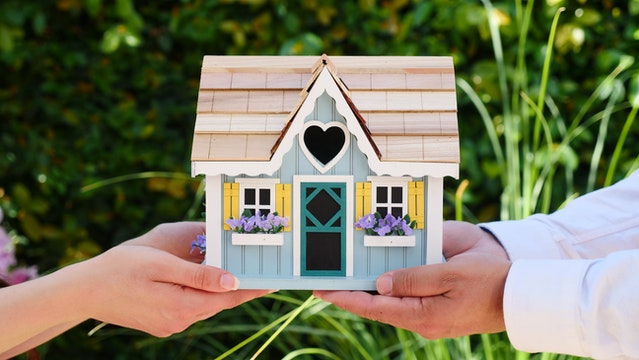 Green homes are not just helping save the environment. They can help you save a lot of money and even earn some more. Homebuyers have grown increasingly interested in buying environmentally friendly homes in recent years. So if you are considering selling your home soon, knowing what green features home buyers want in 2022 could come in handy. As a result, we made a list with some of them to help you make the correct investment in your home and your future. These features can lower the cost of your bills for now and make your home more appealing to future buyers. So without further ado, let us see which green features are worth investing in this year.
    1.Smart thermostats
One of the best ways to cut your energy bills is to install a modern heating and cooling system. These modern HVAC systems come with smart thermostats that can be programmed and personalized as you wish. For instance, you can set the maximum temperature for heating and the lowest temperature for cooling. When the HVAC system reaches one of them, it will automatically stop. In addition, you can choose different temperatures for each day of the week.
That can be very useful if you are working a 9 to 5 job, for example, and your home is empty during this time. Your smart thermostats will keep the temperature as you set it for as long as you need. Moreover, you can even program the thermostats to turn on the cooling or heating before you arrive home from work so that the ambiance is perfect when you enter your home.
Furthermore, you can usually program these thermostats from a distance. You just need to have an app installed on your smartphone, and voila! You can control the temperature in your home while being on the other side of the planet.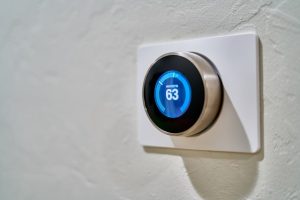 2.Improved insulation
Improved insulation is one of the green features that home buyers want in 2022. After all, your energy consumption will never drop as long as you can't maintain a constant temperature in your home. As a result, an essential step towards having a greener home is to invest in insulation. You can even choose from multiple materials, such as fiberglass or cellulose, depending on what you prefer or can afford. However, first inspect the doors, windows, and ventilation systems to see if your home is well insulated. There shouldn't be any draughts, leaks, or duct issues. If you find any, you should fix them right away. If you can't find any, but you know there is an insulation problem, you can call for a home inspection. That way, you'll know precisely where the insulation issues are and how to deal with them.
    3.Upgraded appliances
As we have mentioned earlier, more and more home buyers are interested in investing in energy-efficient homes. At the same time, they are also interested in having luxury features in their future home. Fortunately enough, you can combine both efficiency and luxury and invest in some energy-star appliances. These appliances are usually washing machines, dryers, dishwashers, or refrigerators, and owning just one of them can significantly change your water and energy consumption. So, even if you pay more to have these appliances in your home, you are winning money in the long run.
Therefore, if you are planning a home renovation to make your home greener, include upgrading your appliances on the list. At the same time, keep it light – you can simplify your home renovation by not going overboard and tackling one project at a time. In addition, make it easier for yourself to undertake a renovation project and ask for help if you ever feel overwhelmed. There are moving professionals, for instance, that can help you remove the furniture from your home and store it in a safe storage unit until you finish renovating. Contractors can help you in planning your renovation, while interior designers can help you decorate your home, and so on.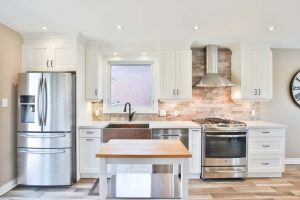 4.Solar panels
Buying and installing solar panels can be expensive. Not to mention that installing a solar system in your home can be difficult, so we recommend you consult an expert.  However, the benefits of solar panels will outweigh the price and difficulties over time. Also, besides having a renewable energy source that your whole household can work on, you can have tax benefits. Installing solar panels can bring property tax exemption, for example. As a result, even though solar panels are a costly solution to making your home more environmentally friendly, they are worthwhile. Moreover, more than half of today's home buyers are willing to pay extra for this feature.
    5.Green landscaping
If you want to sell a property, you need to pay attention to both the exterior and the interior look. In reality, curb appeal can even seal the deal or break it. Therefore, if you are interested in having the green features home buyers want in 2022, your landscape can make no exception. First, you can plant turf and plants that can withstand hot days and dry land. The less you need to water them, the more water you save. Also, synthetic grass or ground cover are good options. In addition, you can opt for native plants that are well-adapted to the climate. Unlike exotic ones, they need less care and water. Then, you can install a modern irrigation system that controls the amount of water used through sprinklers.
These features not only make your landscape greener but can also save you time and effort on upkeep. And trust us, potential buyers will appreciate not having to spend too much time on gardening and yet having a beautiful outdoor space.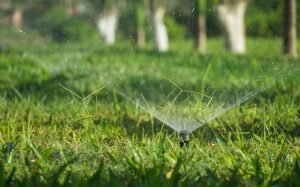 6.Energy-efficient lighting
We all like our homes to be well lit, but how much are we willing to pay for it? Lighting every nook, corner, and corridor can consume a lot of electricity. And, if those lights are on at every moment, the consumption rises. However, if you want to turn your home green, investing in LED  lighting can save you a lot of money in the long run. LEDs, for example, are one of the cheapest investments you can make in a green home. Also, they are 80 percent more efficient in terms of energy usage and can last up to 25 times longer than a standard light bulb. And you can adjust the brightness or color of the light that these lights emit. Not to mention that you can also have timers and sensors for them. As a result, lights will only turn on when it is necessary.
    7.Instant hot water
If you feel that having instant hot water at the tap wastes energy and does not preserve water, we can guarantee you that you are making a mistake. Just consider how much water you spill each time you wait for hot water to take a shower. Or consider the time and energy required for a boiler to store, heat, and reheat water so that it is hot when you need it. On the other hand, coiled water heaters can reduce energy costs by up to 50%, not to mention a significant decrease in water spillage.
Of course, there are also downsides to having such a water heating system. If you have a large household, for example, using more faucets at the same time might cause the water pressure to drop. Also, this system can be quite an expensive investment. It can, however, be a great start toward having a greener home that buyers will want.
Final words
The list of green features home buyers want in 2022 could go on. However, we wanted to highlight some of the most popular and easily obtainable ones. Yet, if you wish to do more for your home and buyers, you can ask your real estate agent for more home improvement ideas. Reputable agents always know the buyers' requirements and what the sellers need to do to meet them.