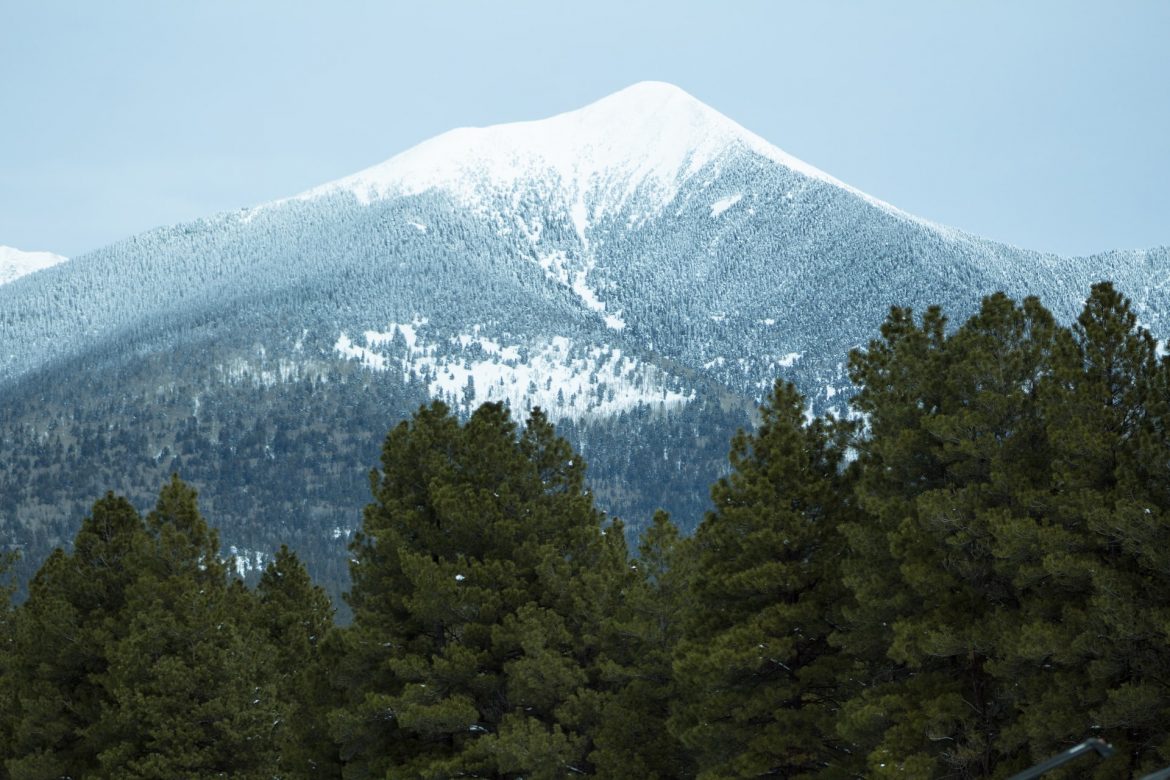 Arizona gets hot. Like scorching hot. Especially in summer. The rest of the year, temperatures remain mild, and winter isn't really a thing in the Copper State. At least, not in the majority of it. Flagstaff, AZ, on the other hand, is an exception to the rule. It's a unique place that, believe it or not, has all four seasons! And yes, that includes snow as well. Thanks to the climate, those moving from NY to Flagstaff on short notice shouldn't have such a hard time adapting to life in this exciting place.
Moving from NY to Flagstaff on a deadline?
In an ideal world, you'd have months to prepare for the move, but, unfortunately, we don't live in one. Life is notorious for throwing unexpected challenges at us any chance it gets and moving on short notice is one of them. However, such a situation is no cause for alarm. Sure, moving in a hurry, much like selling your home fast, might seem like an impossible task – but it's not!
As long as you don't panic, establish a timeline, and follow the steps we've compiled here, your NY-Flagstaff relocation should go down smoothly.
Breathe first, plan second
The moving day is approaching fast. There's no point in stressing over how you haven't started preparing earlier. If you've been procrastinating, you must realize that the damage has already been done. Time's already been lost, and there is no going back. However, there certainly is going forward! You can fix the mistakes by starting preparations now! Just take a breath first, then get down to business.
First, devise a plan. Make a list of all things that you must complete before the relocation, such as hiring movers, packing up your old house, changing the address, and transferring your kids to a new school. Bear in mind that you'll have to prioritize – deal with essential tasks first, leave the others for later. Estimate how long it will take you to complete everything and try to stick to the schedule as much as possible.
When moving from NY to Flagstaff in a hurry, you need all the help you can get! In this case, professional movers will seem like absolute lifesavers. Unfortunately, if you are relocating mid-busiest-season, you could have a harder time finding the perfect crew. There's a chance you'll need to settle for a less-known moving company, in which case it's important to practice due diligence. Watch for red flags to avoid scams and, if the company doesn't seem particularly trustworthy, move on to the next.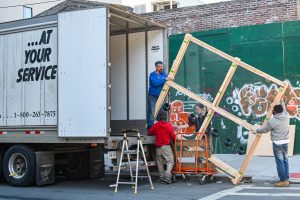 Gather the right moving supplies
With the right set of tools and materials at disposal, the relocation will become significantly easier. Sure, those old boxes from the local store will do the trick when it comes to packing, but no one can guarantee they won't break apart during transportation. If you genuinely value your belongings, you won't mind spending a few extra bucks on the right moving supplies. By doing so, you'll ensure the safety of your items, as well as shorten the time required for packing.
Stock up on boxes, packing paper, and tape. But just how much of these will you need? Are you moving houses or apartments? Take the size into account, and think about the number of things you wish to bring with you. This should give you an answer. If you still aren't sure just how much of everything you'll need, it's always a good idea to buy more on the first run than to go shopping twice. Remember, time is of the essence. Why waste it?
Don't run away from help
There's no shame in asking for help. After all, with the relocation being days, even hours, away, additional help should no longer be an option, but rather, a necessity! Inform your loved ones of your relocation and invite them to lend you a hand in the preparation process. Explain you are moving from NY to Flagstaff on short notice and that their assistance would be greatly appreciated. You'd be surprised at just how faster a few people, compared to one, can get the job done.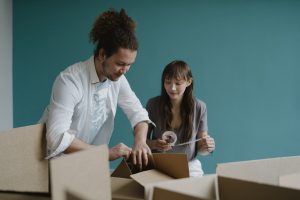 Get rid of unnecessary items
If you want to save time on packing, toss out the things you no longer need. Old clothes, CDs, and unused appliances all fit the bill. Divide everything into three piles. The first being items you'll throw away, the second one for donation, and the third for recycling. Prioritize donating and recycling as much as you can, and to further save time, if possible, ask a friend or a family member to drop everything off instead of you.
Don't worry so much about organizing
A successful move includes meticulously labeled and organized boxes. However, when on a deadline, packing by the rules could prove to be challenging. In this particular case, a little bit of disorganization is totally fine if it means you'll stay on schedule.
Throwing your clothes into the same box as your photo albums isn't such a big deal, as long as they are both packed. After all, it's the transport of your belongings from one location to the other you should be focusing on. This doesn't mean you should toss your breakables and completely forget about them! If you want your valuables in one piece, pay special attention to them and secure them well.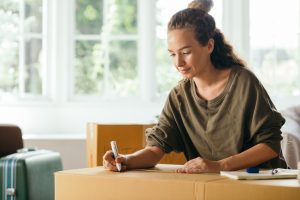 When moving from NY to Flagstaff on short notice selling your current property is definitely a cause for anxiety. However, with the right approach, the entire situation doesn't have to be that stressful. The priority shouldn't be getting everything done right. It should be getting everything done in time. Yes, the relocation will still be a nuisance, but a nuisance you'll soon get over with. Besides, once you've realized just how wonderful life in Flagstaff is, you will quickly forget all about the hassle of moving!