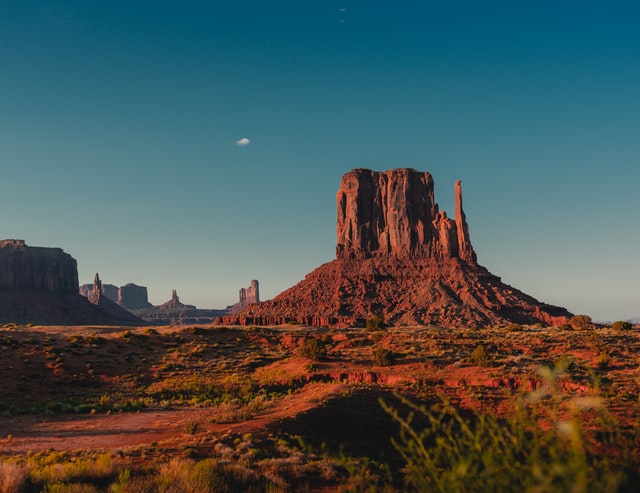 Flagstaff still manages to emanate the tranquility of a much smaller settlement for all of its size and popularity. Interestingly enough, most of its most exciting places to visit are also entirely based on nature and culture!
That is not to say that this city lacks vibrant and lively nightlife. There is simply something irresistible about the beautiful scenery it offers to its inhabitants. To explain exactly what we are talking about, we have put together a list of fun things to do if you are new in Flagstaff!
Challenge yourself with the Flagstaff Extreme Adventure Course
Despite its name, we assure you that this course is entirely safe! You can spend a day in the middle of Flagstaff nature, zip-lining on the largest course in the Western US if you are so inclined. Or clambering overhanging bridges good fifty feet off the ground! The professional and well-trained instructors will help keep everyone safe, and you will be sure to go home still buzzing with adrenaline! However, if you do decide to spend the whole day here, make sure you are well prepared for the physical toll.
Visit Lowell Observatory
The more culturally inclined individuals who were forced to move to Flagstaff on short notice will be thrilled at what the city has to offer. The Lowell Observatory is not only historically significant, but it also provides fantastic short programs on a variety of different subjects to enjoy throughout the day of your visit. Most are not overly long, so you will likely have the time to enjoy a few even if you are in a particular hurry and cannot afford to spend too much time here. For those who like astronomy, this will definitely be one of the fun things to do if you are new in Flagstaff.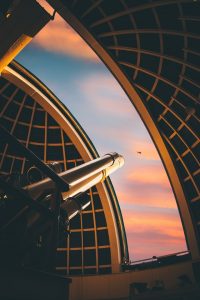 Check out the Buffalo Park
With amazing sweeping fields and truly stunning scenery, this park will take your breath away. The pure tranquility and beauty of nature is a fantastic way to distress after a long day. Not to mention the chance to spot entirely unafraid wild animals, most commonly deer, who will walk alongside tourists and locals looking to unwind. The park perfectly captures the spirit of Flagstaff, a city sure to warm itself into your heart in no time.
Explore the Lava River Cave
Contrary to the description, you won't be inundated by a river of lava if you dare step into these caves. Still, this particular destination once again caters to the more adventurous individuals. You may freely descend into this cave with no guides or lighting rigs. This means you need to prepare a bit better than you usually would. And make sure to have a decent and durable source of light. One thing is for sure, the pros of moving to Arizona are many for those looking for a challenge.
Enjoy what the Museum of Northern Arizona has to offer
Back to the cultural corner! Another of the fun things to do if you are new in Flagstaff is visit The Museum of Northern Arizona. It is the perfect choice for anyone who wants to know more about the region. From cultural artifacts to geological findings, this museum has it all. It also has several special visiting exhibitions during the year. So, if you have thoroughly explored it, there is still much to look forward to!
Hike the Humphreys Peak Trail
While by no means the grandest and most challenging hiking trail in the world, Humphreys Peak Trail is still a sight to behold. Not only does it lead to the highest point of Arizona, but it is also relatively beginner-friendly. This means that you do not need to worry about your less physically inclined friends and family grumbling too much if you drag them out to it. And you get to enjoy a nice, relaxing ride down once you are done!
Admire the Arboretum
As if the other natural wonders Flagstaff flaunts were not enough, the Arboretum alone is enough for nature lovers to look up the best moving companies in the Best Cross Country Movers database and start plotting their move to Arizona. The place is an absolute feast of flowering goodness, particularly around July. Admission is symbolically charged and entirely based on donations which help keep the site in the best possible condition for future visitors to enjoy.
Relax in the quaint Historic Downtown
Once you are sure you have found the right house in Flagstaff and somewhat settled down, you will be free to explore the city. And one of the places you are sure to gravitate towards is the Historic Downtown. This part of the city transports you from a sprawling city to what feels like a small town instantly. And the charming cafes
and eateries you can find are unique. They serve delicious food and truly allow you to relax and take in all the changes your life has gone through during your move.
Admire the Walnut Canyon National Monument
When talking about Canyons and Arizona, it is rather easily predicted which direction most people's minds will go. However, the Grand Canyon is not the only one worth visiting! Tucked away near Flagstaff, the Walnut Canyon National Monument has plenty of its own beauty and charm to offer. The canyon is surprisingly rich in animal and plant species, and several trails wind around the national monument. They help showcase the limestone cliff dwellings this canyon became primarily known for! Reportedly left behind by the Sinagua people, the precarious locations of most only make them more fascinating.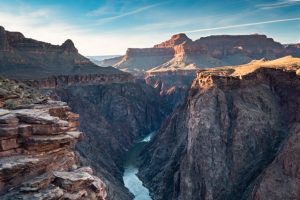 Final Words
With our list of fun things to do if you are new in Flagstaff winding down, we hope we have given you a lot to look forward to if you find yourself in the city! And even if you do not end up living there, it is definitely worth a weekend visit, at least.