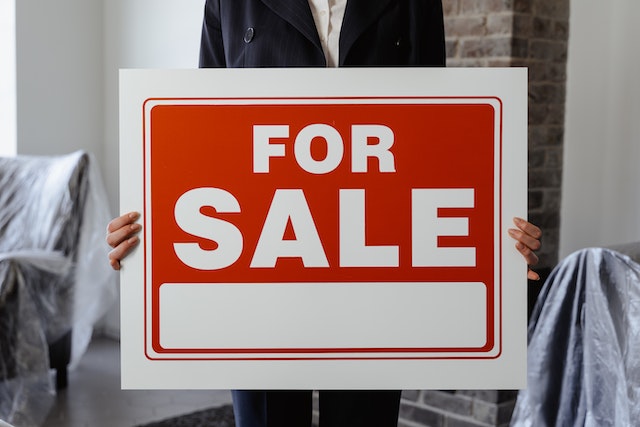 The nightmare of anyone trying to sell a home is listing a home that never gets any attention. Or, if it does attract potential buyers, they lose interest almost immediately. If you're in this situation, there are many possibilities for why it's happening. To make it worse, it can often be challenging to figure out why your home isn't selling. Fortunately, this is much easier when you know what to look out for and even easier to fix. To help, we've compiled a list of seven possible reasons your home isn't selling.
1. Your asking price is too high
The most common among the seven possible reasons your home isn't selling is that the asking price is too high. In other words, your home might seem more valuable in your eyes than it actually is. First-time home sellers make this mistake often. This is because they might have a lot of sentimental attachment to the property. If this is the case, you're likely not being objective about the price and need to reevaluate. Do some research into the local market and see what houses are sold for, then try to match the price. Additionally, consider how in-house storage can help impress potential buyers if you want to try and speed up the sale process. After all, your goal should be for the house to sell as quickly as possible, and impressed buyers are more likely to buy the property.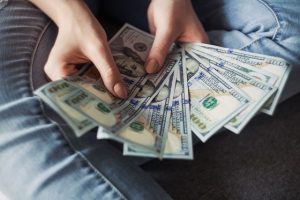 2. You're not advertising properly
One of the other widespread reasons your home isn't selling is underselling the advertisement. If you're not good as a writer or photographer, chances are that your advertising is lackluster. As such, people might ignore your listing entirely because it doesn't look or sound impressive. However, you might also be overselling the advertisement; if the description and pictures make the house seem incredible, but the in-person experience is average, most homebuyers will be disappointed. As such, it's essential to hit the exact balance between the two when making your advertisement. Also, keep in mind that exerts from zippyshellphl.com note that you should only list your home when you're ready to move out of it. Juggling a home's sale and purchasing a new one is possible but very complicated.
3. The house is damaged
Trying to sell a house without any damage is a very bad idea, and it doesn't usually go well. As such, it's essential to ensure your house is in perfect shape (or as close as possible) before listing. Of course, this doesn't mean you must completely renovate the home. Simple touch-ups and repairs here and there are more than enough. For example, a fresh coat of paint in the kitchen will get the job done. Of course, if there are real, serious issues such as leaky pipes or a damaged roof, you should fix them. Other than that, consider some high ROI upgrades that attract buyers.
4. The house is too personal
There is a reason why every home is first depersonalized before the sale. It's a fact that most people have different tastes, and buyers won't have the same taste as you. When touring your home, potential buyers will judge every detail. And if the house is still decorated in your style, they probably won't like it and move on to other homes. As such, it's crucial to completely depersonalize your home before listing it. This includes the paint job and decorations and anything that seems like a personal touch. However, when removing the decorations, remember to think ahead about storing them somewhere. Your best call is to rent out a storage unit, but be sure to choose the right type for your items. There are many different types of storage so find a unit that fits your needs before renting and moving your items into it.
5. The house looks damaged
Even if your home is in perfect condition, if there are any signs of previous damage, buyers will think repairs are still needed. For example, if there are wet spots on the ceiling, buyers will assume the roof is leaky. Even if this is a leftover from years ago, signs like this are massive turn-offs for buyers. So, make sure you remove any signs of previous damage before trying to sell the home. Additionally, consider some green features home buyers want to attract more people.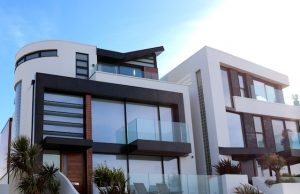 6. You're inflexible with your time
If you're often away from home, you can't give tours to many potential buyers. Buyers will never buy a home without getting to tour it first. So, unfortunately, if you're constantly busy with work or other responsibilities, you won't have many potential buyers. The best choice in this scenario is to hire a real estate agent to help you while you can't be home.
7. Your home is in a bad location
Unfortunately, there isn't anything you can do about this problem. Finding buyers will take a long time if your home is in an unpopular location. This can be because the house is far from amenities or in an expensive area. In this case, the only choice you have is to be patient. And when a potential buyer does come along, do your best to keep them interested in the property. However, be careful not to get too pushy, as this can easily scare potential buyers away.
Seven possible reasons your home isn't selling – the takeaway
There are many reasons a home might not sell, and it can range from appearances to real problems; fortunately, most of them are easy to fix. That said, while most problems take a little effort to fix, some need much more involvement. And specific issues, like location, can't be fixed at all and will require patience to get through. We hope this list of seven possible reasons your home isn't selling helps you fix the problem. Good luck with your sale!