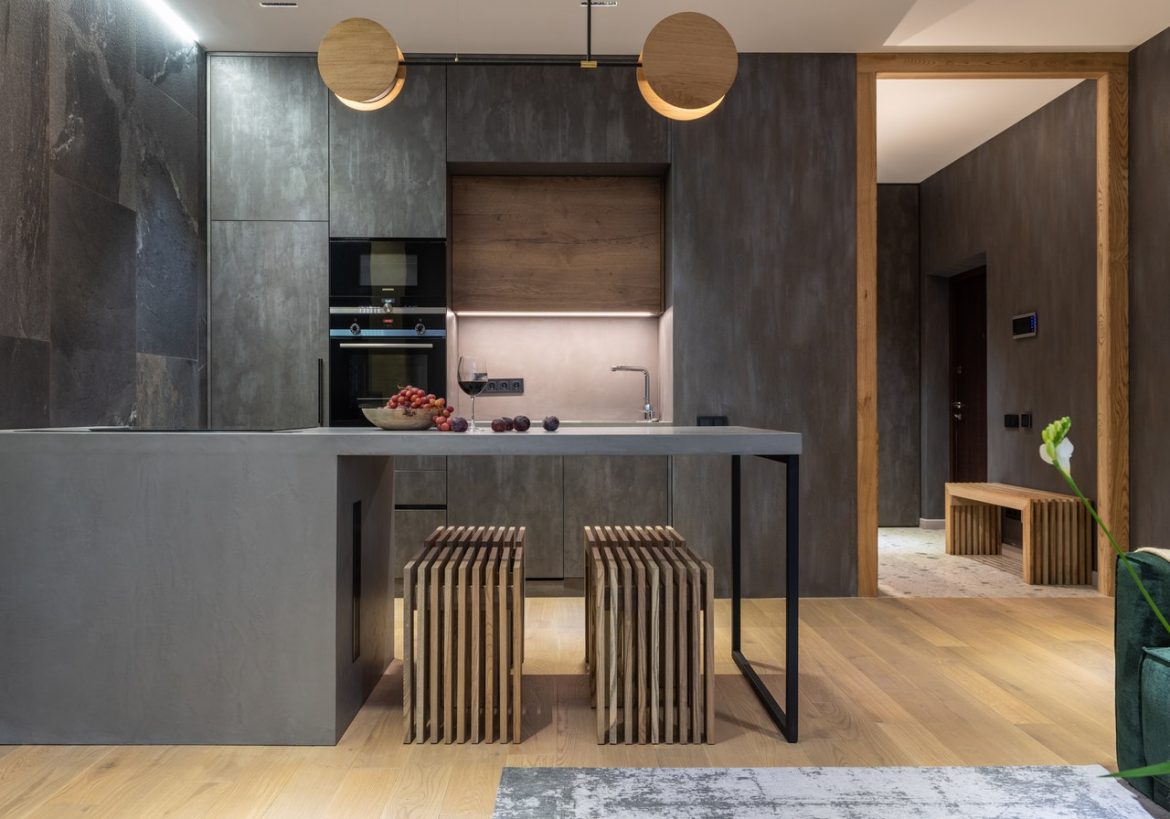 Any renovation that makes the homeowner happy and comfortable is a wise investment. Knowing which projects yield a higher return is essential if you want to keep your home's worth or recover some of your investment, particularly if you want to attract buyers to sell it in the future. Here are a few high-ROI home upgrades that attract buyers.
Remodel The Kitchen
It pays off to update the kitchen. Modern, modernized kitchens are in high demand from potential homebuyers. The annual Cost vs. Value Report for 2021 from Remodeling Magazine estimates that you can expect to recuperate 62.7 to 81.6 percent of your investment in a kitchen remodel. Don't go overboard, though. Adding an $80,000 kitchen to a $125,000 house is not a good idea.
Start small while redesigning a kitchen initially. Replace the kitchen faucet, add new cabinet hardware, and install more energy-efficient light fixtures in place of the outdated ones. Instead of rebuilding the cabinets, repaint them or engage a business to have the cabinet boxes refinished and new cabinet doors, drawers, and hardware installed. Your kitchen will look better overall as a result of these minor adjustments.
Upgrade the Front Door
Front door replacements are among the best home upgrades that homeowners can do since first impressions matter. A sturdy door increases safety, it is resilient, requires little upkeep, and could even make your house more energy efficient. Steel doors are a widespread and desired improvement. A new door might seem like a quick fix, yet it almost always results in an ROI of 100%.
Update to Hardwood Flooring
One of the nicest improvements a homeowner can make is hardwood flooring. Even though carpeting is still popular, nothing adds to charm like brand-new hardwood floors. Before putting a home on the market, 99 percent of real estate agents advise their clients to install or refinish hardwood floors, according to experts. According to some statistics, hardwood raises the sales price by 2.5 percent because 54 percent of buyers are willing to pay more for it.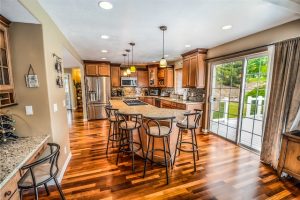 Refresh the Bathroom
Bathrooms are one of the main features that prospective buyers will carefully inspect, along with kitchens. A quick modification to the vanity, sink, and faucets can radically change the appearance. New lighting can significantly increase appeal. Replace worn-out, outdated flooring with one of these varieties. The type of update, the size of the project, and the amount invested all affect how much can be recovered.
Install New Windows
About 70% of the return goes to homeowners who replace their outdated windows with new ones. Newer models of windows not only add a beautiful aesthetic but are also more energy-efficient. In a single improvement, comfort, aesthetics, and cost savings are all elegantly bundled.
Improve Energy Efficiency
If your home has drafty doors and windows or inadequate insulation, a home inspector will remark this. All of this increases energy use, which costs the homeowner money. Start with simple upgrades like increasing the attic's insulation. To stop energy losses, glue the cracks around doors, windows, light switches, and electrical outlets.
Drafty single-pane windows may deter potential purchasers. Saving money on heating and cooling expenses can be achieved by installing Energy Star-rated windows. You are also eligible for a green energy tax credit if you upgrade to an Energy Star-rated product. Window replacement may not considerably increase your asking price because purchasers expect windows to be in good condition before they make a purchase. But failing to replace them can make things worse.
Adding a Home Office in 2022
The top item on our group wish list is a home office because of the significant changes in our lives brought on by the recent Pandemic. As parents need space for their kids to complete their studies, many families would like more than one. You are in good home remodeling land if you have a room that can serve as a home office! Making a designated workplace without compromising other living areas will increase the value of your house. That's why adding an office to your home is one of the best high-ROI home upgrades that attract buyers.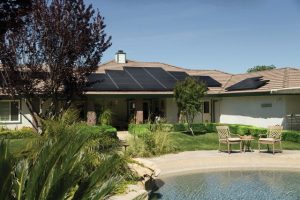 Solar Panels: A Good Investment for Homes & the Planet
Solar panels can be a significant investment, depending on the size of the structure, but more purchasers are looking for them. With the correct system, energy costs can be significantly reduced or even eliminated by using passive or solar energy sources. By reselling electricity to the grid, solar panels can occasionally even result in financial gain for the homeowner.
Before federal and local tax incentives, solar panel installation in the US typically costs between $11,000 and $15,000. This can result in significant financial savings. Even better, for qualified owners, some programs may even cover the cost of the entire system. Additionally, the average return on investment for solar panels upon resale is around 85%. However, you may have trouble performing the installation yourself. Avoid potential mishaps when installing solar panels by following the advice of solar panel installation experts. You can also consider hiring professionals to install the panels for you.
Before making the investment, homeowners considering solar panel installation should:
Recognize the discounts that are offered to make it simpler to determine the actual cost of installing solar panels.
Work with a respected solar panel contractor to guarantee you install the panels correctly.
Before signing, carefully read the entire contract and warranty.
Before deciding on which solar panel contractor to choose, speak with many candidates.
Energy-Efficient Heating and Cooling Systems
According to the Department of Energy, heating and cooling use accounts for more than 40% of utility bills. Using smart thermostats is an excellent place to start when developing a more energy-efficient heating and cooling system. Temperature and time adjustments are available on standard devices; however, smart models are best. These are often relatively inexpensive, and most versions today may be connected to a smart hub device and operated by apps connected to the Internet. Or, owners can go all-in and purchase a fully energy-efficient HVAC system, which is a smart move if selling is on the horizon because buyers value new main systems that are under warranty and also save money.
By today's standards, air conditioners built in homes just 15 years ago are deemed energy inefficient for various reasons. Fifteen years ago, there were different energy standards, and their efficiency declines as air conditioners get older. An older air conditioner will exert more effort and perform less effectively than a brand-new air conditioner. Over time, replacing an old air conditioner can lower a home's energy costs by hundreds of dollars.
Get the Best Return on Investment with Home Improvements
Knowing high-ROI home upgrades that attract buyers are a worthwhile investment and which ones aren't is essential before spending excessive money on them. Many upgrades don't produce the desired results. Before investing the money to finish them, it is a good idea to research the value of potential improvements by region.