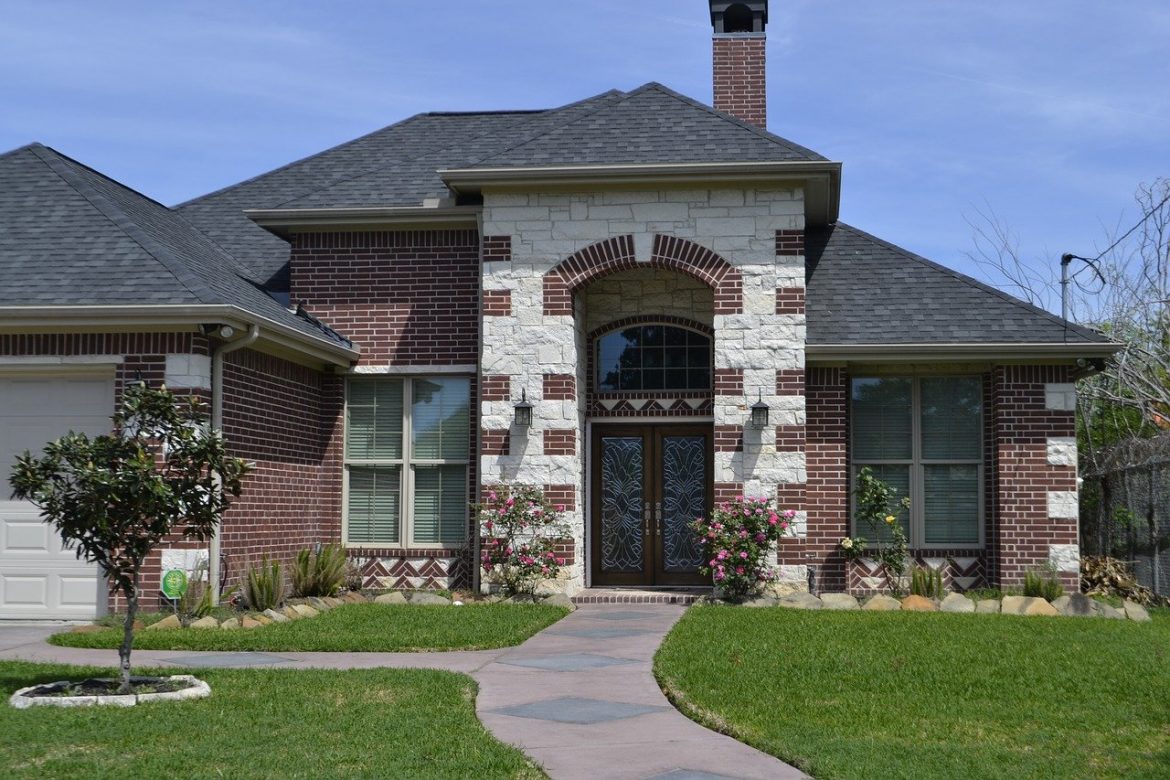 Not many things are as appealing to a prospective house buyer as a home that looks breathtaking at first glance. After all, the first impression is the most important one. First impressions form our mental image of someone or something. That initial feeling is later hard to shake off. A bad first impression can steer people away from your property, and that's something you definitely don't want. You need your home to draw in the attention of potential buyers even when viewed from a mile away. For this reason, we will look into the 7 most effective ways to boost your home's curb appeal.
1.   Garden and plants
Maintaining the exterior of a house is a lot different compared to your obligations if you live in a condo. One of the crucial aspects of any home's exterior is the front yard and the greenery. It's literally the first thing someone will notice. Going all-in on the plants is probably one of the most effective ways to boost your home's curb appeal.
Depending on how much you want to spend, you can hire a gardener, but you can still do a lot yourself. Place plants in key locations to hide the less appealing parts of your real estate, like electrical boxes and external air conditioning units. Potted plants of various sizes and heights can be placed almost anywhere. Hanging planters are excellent decoration for a porch or any exposed beams.
2.   Paint your home
Paint is relatively cheap, and applying a fresh coat will brighten up your property. Going by dollars spent, painting your house has the best cost-to-effect ratio in boosting your home's curb appeal. Pay special attention to your front door; that's where all the buyers will be coming through, so they will be sure to notice it. Pick a bright color for your front door to liven up the house. Paint the windows or the shutters in the same color as the doors. You can pick a contrasting color to what you have chosen for the house itself.
3.   Redo your walkway
There are many ways to redo the walkway leading to your house. You can replace the stones or put a colorful border around the existing ones. Walkways are another area of your home that can benefit from plants. Pine bark and mulch can be added to create a better visual border between your walkway and lawn. Another good idea is to pressure wash all of the visible surfaces around your home. Areas that are exposed to the elements and that see a lot of foot traffic tend to lose their shine and visual flare. Apply a pressure wash to restore them to their previous shine and get rid of grime and mold.
4.   Add outdoor lights
Modern LED lights tend to be cheap and have a low carbon footprint. Place lighting outside your home since it won't cost you too much, but it will go along well with all of the greenery you have planted. Your house will look stylish, modern and convey a message of awareness and sustainability. Place lights on your porch and around your front door to give your home a warm and inviting look. Walkways also look great when lit up at night. Depending on the height of your house and the pitch of the roof, another effective way to boost your home's curb appeal would be to install roof lights. While you are at it, remember to wash your roof and clean the gutters. Gutters and drains tend to store years' worth of dirt and rain residue.
5.   Make the most out of your porch
Be sure to add comfy seats to the porch as well as some romantic lighting. Electric tiki torches and soft lighting can be a great mood setter. You want to have buyers dreaming about lazy afternoons spent on the porch, so go ahead and help them visualize it. When you are preparing your house for sale, try not to fall in love with it yourself, because that will make selling it even harder. Perhaps you can even go a step further and expand your porch, but be sure to inquire if you need a planning permit and follow local regulations.
6.   Replace furnishings
Details matter, and while you can wash or paint over existing furnishing, you might want to consider buying new ones. Look at things like your mailbox, house numbers, the door handles, mat, and doorbell. These can easily get ignored if you get caught up with larger projects like painting and gardening. Replacing your old furnishings won't set you back too much, and it is a great way to add a bit of style and a modern vibe to your home.
7. Don't forget about the inside of your home!
Curb appeal usually means how the outside of your home looks, but that is no reason to neglect how it looks on the inside. It would be a shame to draw buyers in, only to lose them by grossing them out once they see the interior of your house. There are two main areas you should be focusing on: the kitchen and the bathroom.
Keep the kitchen clean and tidy. Don't leave out any dirty dishes if people are coming to view your home. Get rid of old stains and piled-up grease. A kitchen is where people prepare food, and they expect it to be looking spotless.
Bathrooms are usually associated with hygiene and cleanliness, and nothing will scare people away faster than a dirty and neglected bathroom. Imagine an ideal, relaxing bath after a long day. Is the shower malfunctioning, or the tiles cracked? Maybe it's time for a bath remodel. Fixing your bathroom is a good investment and should be a top priority for anyone wanting to sell their home.
When you are selling your home, you definitely want to attract as many buyers as possible, since that increases your chance of closing a sale. Your home deserves to look its best. There are numerous effective ways to boost your home's curb appeal, and we are sure you will be able to find one that will suit both your taste and your budget.