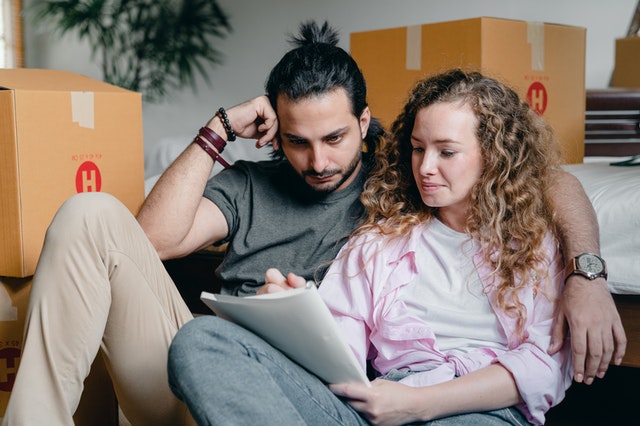 During the home buying process, you'll be looking at listings and seeing different types of properties. You might find an attractive condo close to downtown, with a swimming pool. You can also come across a lovely house in the suburb with a white picket fence and a yard. But which one is right for you, a condo or a house?
Should you choose a condo or a house
The truth is that both of these options come with advantages and disadvantages.  The great thing is that there's no one-size-fits-all in this case. Both options are designed to meet the occupant's needs, but you need to know your preferences and what works best for you. Let's see what some main differences between a house and a condo are, so it'll be easier for you to make the right choice.
House
Of course, you know what a house looks like. And that is what makes it fundamentally different from a condo. A house is a free-standing residence, usually independent from other residential structures. A yard in front and the back of the house belongs to the owner of the house, as well as the structures included. However, in densely populated areas, you might find rowhouses. These are connected to one another at the sides. They are usually smaller and are the opposite of typical suburban homes with a large lawn.
Condo
A condominium or a condo is in a shared complex or a building. Usually, it's smaller than a typical house. The common areas and the exterior belong to a homeowners association or a condo board. This can be both an advantage and a disadvantage.
Different condo complexes have different amenities. The HOA or a condo board manages a gym, a pool, parking garages. And while you might agree with some of their decisions, you don't necessarily have to approve of all.
First-time homebuyers usually don't know how much cash they need to buy their home. And they realize that condos are generally less expensive than houses, which makes them a popular option. However, don't forget that owning a condo also includes paying HOA fees.
The advantages of a condo
Condos are usually in a good location, close to downtown, and with amenities that houses don't typically have. And on top of that, they're less expensive. It means that you'll be able to pay a lower monthly payment and a lower down payment.
You won't have to maintain the exterior
One of the greatest advantages of living in a condo is that you won't have to take care of the exterior. And on top of that, you can expect it to be well-maintained and clean. It means no pruning trees, shoveling snow, mowing lawns, and similar chores. You can use all that spare time swimming in a pool or working out in a gym.
Good location
Condos are usually in a good location because they're densely packed and don't require as much space as a house does, which provides condo owners with many perks. They are closer to cultural activities, enjoy a shorter commute, and go shopping whenever they like.
Amenities
Even though the HOA owns the exterior, you can still enjoy all of the amenities. Having a tennis court or a jogging trail right outside is an important perk for many people. While you don't even have to leave your property to do some of these activities, most house owners won't have time to do them because they will lose time commuting. So if you belong to the latter group, you may consider selling your house and buying a condo. This is the right move if independence is not an important factor for you, but proximity to amenities is.
The advantages of a house
From a technical point of view, owning a house includes owning land. And this is definitely one of the most significant advantages of a house. Of course, you need to maintain the property. But, at least it's yours, and you can do whatever you want with it. You can invite your friends over for a backyard party, or you can simply relax in your backyard all by yourself. And this is your own safe space for you and your kids.
Independence and freedom of self-expression
In condos, you can't even get the curtains in the color you like. However, you can paint the whole house any way you want. You have the option to build a playhouse or a playground for your kids in your backyard. Choosing how you want your garden to look is one of the privileges of owning a property.
A house can accommodate your life changes
In case someone needs an extra room in a house, they can quickly build a wall, put up a door, and there it is. If you ever want someone to move into your home, you can do it without worrying about the HOA regulations. Furthermore, an HOA can decide if you can run a business from home or not.
House is usually easier to sell
If the housing market is not so good, it's easier to sell a house than a condo. A detached house is generally more liquid on the market. It's important to know these things when you are taking steps toward big life changes. For that reason, you should consult a professional to help you decide what the right move at any given time is.
Conclusion
You can see that condo or a house have their advantages and disadvantages. The great thing is that you are the one who chooses what's important to you. It all comes down to your needs and preferences at a particular time in your life. For example, a family with kids might enjoy living in a house more, given all the freedom it includes. Seniors or younger people might prefer condos. Consider everything mentioned and decide for yourself.