Housing Areas
Flagstaff is full of diverse neighborhoods, such as Historic Downtown and the beautiful Country Club area. Get familiar with the neighborhoods of Flagstaff by exploring the Flagstaff Neighborhood map below.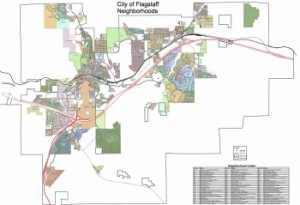 (click to enlarge)
If you are looking to buy a home in Flagstaff, we can help.
Contact us today, we would love to hear from you.