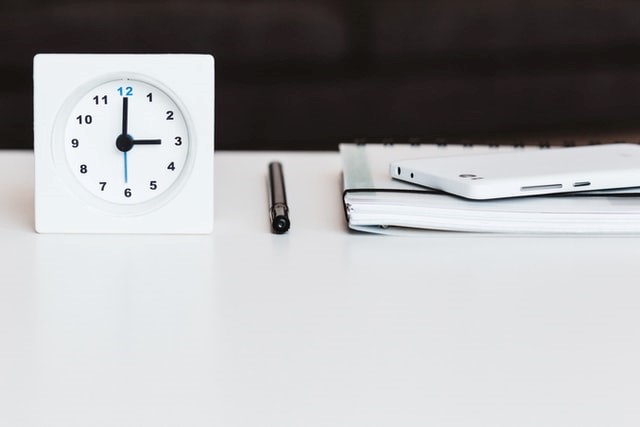 Different life events force people to move quickly. And this ordeal will involve selling their home and buying a new one. Ideally, you would have months to plan this process and prepare. However, sometimes, it is not possible, and people get stressed out about the whole procedure. Sure, it would be better to have more time, but selling your house in a hurry is also possible. You can prepare for the sale in the shortest time frame and get yourself the best deal possible. In this guide, you will learn how to organize the sale quickly and make sure your home is attractive to potential buyers to ensure the most successful sale.
Decide on the selling strategy
When selling a property, you have to decide on your selling strategy. You have a couple of options here.
Selling your house by yourself
Firstly, you can sell the house on your own. However, despite saving money on the commission, this can take you more time, especially if you don't have connections in the real estate world. Organizing the selling process, dealing with the paperwork, and other tasks take a lot of time. Furthermore, this strategy would require you to have excellent negotiation skills. If you're not ready to do all of these, we recommend trusting an experienced professional.
Hiring a real estate agent
Next is hiring a real estate agent when selling your home. Surely, this will cost you more, but it will make the process faster and easier for you. Furthermore, if you're selling your home in a hurry, you want to hire someone who knows the local market well. They will find potential buyers much faster, as they are familiar with the local buyers and sellers. This speedy process will cost you a 3 percent commission.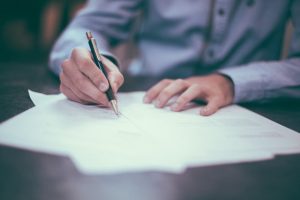 Selling your house to the house flippers
If you're all about the fast-selling process and not about the best deal, selling the place to a house flipper might be the right way. You will get less than the market value, but you will save time on the preparation steps.
Auction
Another way to make the sale faster is to put your property on an auction. However, you can expect a lower price than the one you would get selling it regularly.
Depending on your home's condition, current situation, and price expectation, choosing the right strategy shouldn't be a problem. Just be realistic about what you expect from the sale, and aim at the right target.
Don't panic
Even though you don't have a lot of time, you shouldn't panic about selling your home and moving out. If you want a stress-free moving day, it is important to organize in advance. Therefore, write down all the tasks you have to do that day (and the days leading to it) and keep your relocation process under control. On-time planning and sticking to the schedule will ensure you don't forget something important and let you successfully juggle between the sale, relocation, work, and your everyday tasks.
Set the right price
Pricing is often the determining factor in selling your home in a hurry. A more expensive home will probably spend more time on the market. Even though you might get more money, it will probably take more time. Therefore, to make the sale faster, be realistic about the price. Take a look at similar homes in the area to get an idea of the local market. Also, don't wait too long to reduce the price. If the offers are not coming, be ready to drop the price a little bit.
Clean the home in three steps
The whole point of selling your house in a hurry is making it attractive for potential buyers. This includes cleaning and decluttering and making sure buyers can see the property's true beauty. You can do this in three simple steps:
a deep clean – a fresh and clean home is the first step to a successful sale. If you don't have enough time to do this by yourself, it's a good idea to get professional cleaning services.
decluttering – remove anything you don't use or need. This will make the place more spacious and neater and help you with packing for the move.
depersonalize – to slightly 'push' a potential buyer into purchasing your home, you need to give them a chance to imagine their life in it. This means you should remove all the personal details such as family photos, toys, clothes, etc. The house needs to look ready for the new owners, without traces of the previous ones.
Another great tip is to hire a pro to help you stage your home for sale. Professional stagers can help you rearrange the furniture and make the house's best points visible to the buyers. This step can accelerate the buying process a lot, so be sure to consider it.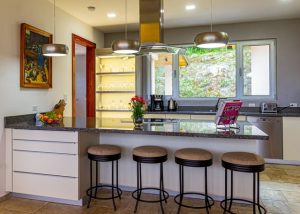 The first impression matters when selling your house
The inside of the house is important, but never underestimate the power of the first impression. Curb appeal can attract buyers from the neighborhood or those accidentally passing by your home. There are quick fixes you can do to give the property a new, fresh look. Paint the doors and windows, fix any broken lights, add a new mailbox, remove any roots, spider webs, dirt, etc. Also, make sure your greenery looks good, too – mowing, cutting, and planting is an inexpensive way to make the house stand out.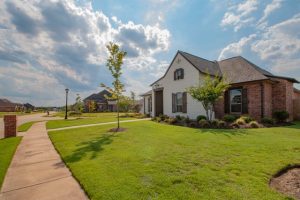 All of these steps should help you with selling your house in a hurry. It is essential to be realistic and efficient – make the most out of your time left in the old place so you can reach the new home in no time.