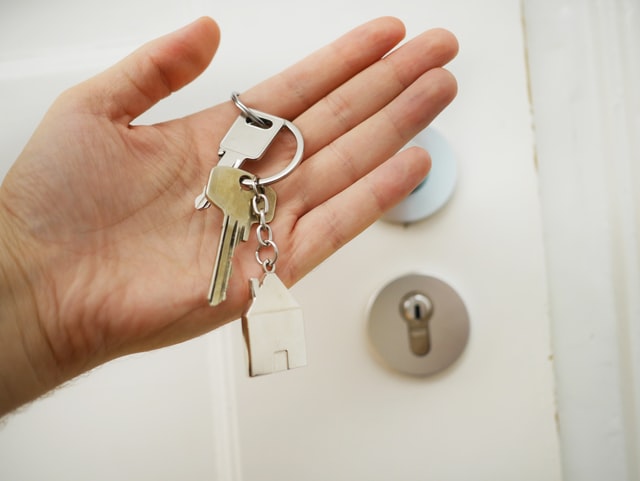 Even though you probably can't wait to move into your new home, you should plan your move out process carefully. Moving date depends on a couple of factors, so you should make sure you organize everything carefully and make the selling and moving process smooth and easy. Luckily, we've got a guide for you. We'll help you decide when the best time to move out if you are selling your house is and how to make it a smooth and enjoyable experience.
The fastest way to sell your home – move out before the sale
Even though this is more financially challenging, moving out before you sell your home can help with the sale. Staging your home is much easier when there aren't many furniture pieces and personal items lying around. More importantly, if you move out earlier, you can free the space to do the necessary renovations.  Painting the walls, polishing the floors and other housework is much easier to do when people and furniture are not in the house. This way, you will prepare the house much faster and start attracting potential buyers. However, this option is suitable only if your budget allows you to maintain two homes and mortgages. Selling your home can take a while, and this financial burden can become too heavy for the seller.
Remember: If you decide to move out before you sell the house, be sure to leave some furniture pieces to better stage the house. Staged places are much easier to sell, as they let buyers imagine how it would look like to live there. Empty homes can seem cold and uninviting and may stay on the market for a long time. In case you can't leave some furniture, you can consider professional staging services. Even though this will cost more, professionally staged homes spend a shorter time on the market. Selling fast and for the best price is the result you get from investing in these services.
Move after the closing process
A more budget-friendly yet more complicated option is surely moving just before the settlement date. This means you can stay in the house until the closing process is finished, which has both pros and cons. That's why we wanted to show both aspects of this option, so you can decide when the best time to move out if you are selling your house is.
Advantages of moving after the closing process
Compared to the previous scenario, moving out while the sale is still going on is undoubtedly more affordable. You won't need to pay for two homes and, therefore, you can save a lot of money. Furthermore, it will be easier to pack. As you will be there while your home is on the market, it's best to declutter your home and keep it as clean and simple as possible. As decluttering is an essential step of the packing process, you'll do this in advance and save time when it comes to pack and relocate.
Disadvantages
This scenario has a negative side, as well. Living in the house while it's still on the market and during the closing process and house inspections can be pretty overwhelming. You always need to keep your home tidy and ready for visitors and make it look good to attract potential buyers. Furthermore, the house needs to be vacant for showings, appraiser visits, and home inspectors. For some people, this might not cause trouble. However, a large family might not be able to be part of this scenario. Luckily, you can make the moving process a lot easier if you relocate with the best help you can find – just be sure to compare companies from the area and choose the most reliable option. This is incredibly important when moving long-distance – a professional, trustworthy moving company will minimize the stress and reduce the amount of work you need to do. This is not only about saving time but also saving energy and protecting your health.
The last-minute move-out scenario
The last move-out scenario is moving after the sale is finished and renting the home from the new owner. It's perfect if your new home is still not ready, and you don't want to move twice. This can last for a couple of days, with a maximum of 60 days after the sale is closed.  When it comes to the rent, it is often included in the contract, and you can usually negotiate the price. However, the most common situation is the rent being equal to the mortgage payment of the buyer.
Tips on deciding on the best time to move out if you are selling your house
Apart from presenting the most common moving-out scenarios, we want to share some more factors to consider and the best tips on moving out of the old house.
Include everything in the contract
Selling the house and moving out is something you should plan carefully and make sure the other party knows about your requirements. That's why you should always put all the conditions you have regarding the moving out process into the contract. This will ensure you don't end up on the street if the buyer changes their mind and decide to move in early.
Prepare your new home.
As the move-out date also depends on the date that the buyer stated in the contract, make sure you negotiate or make plans according to their requirements. Usually, buyers are ready to allow a couple more days in the house or use the garage or other storing space to keep your items until you can safely relocate them to the new location. Either way, be sure to find a new home and prepare it on time or have a safe place to go if your new home is not ready.
Be realistic
People are often confused when selling and moving out. All the requirements, costs, and stress can make you anxious about whether you're making the best decision and doing everything correctly. But our final advice for choosing the best time to move out if you are selling your house is to be realistic about your needs, plans, and budget. All of these factors need to be considered before deciding what to do, but if you look at things closely, we're sure you'll organize the moving process with the utmost ease.