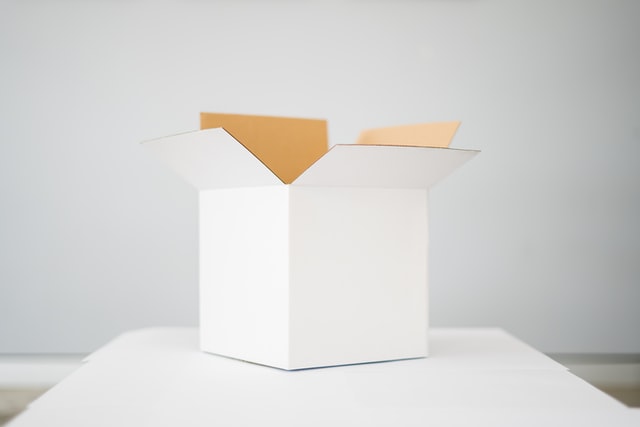 Selling your home and moving to another house is very exciting. However, it's also a very demanding and stressful time. It requires maximum organization and planning to make sure both selling and moving processes are smooth and easy. One of the things that can help you with the organization is self-storage. It is often underestimated how practical storage can be, and this article will give you some excellent reasons to rent it. Let's learn about all the benefits of using self-storage when selling a house and making your move as simple as possible.
Self-storage can help you sell your home faster
Even though you love your old home and have some fantastic memories from it, not everybody sees it the same way. Potential buyers have different perspectives than you do. Sometimes they can't see all the great things about your home. But, using self-storage when selling a house can help you change that.
It's natural to have your home filled with personal items. It's what makes a house home. However, when selling a property, we need to declutter it and remove all of these personal possessions. The reason is twofold. Firstly, removing these items will make the home look more spacious and therefore more attractive to buyers. Places like shelves, cupboards, a garage, and a shed are something you want to show as an advantage of your home and not an unappealing mess covered with clutter. Secondly, the absence of personal belongings will help visitors imagine their life in that home without feeling like a stranger in somebody else's house.
How to prepare your home for the sale?
Removing clutter and personal items is an essential step when you need to prepare your home for sale. Start by removing the things you no longer need. This is very important as you will save space but also reduce the moving costs. Next, decide what personal items you want to keep but don't want others to see when looking at the house. These are often the things we don't use daily. Pack these items and place them in storage. And finally, give your home a detailed cleaning session. You can either do it on your own or, even better, hire professional cleaners to do it. This step will certainly make a difference and help your home look better for buyers.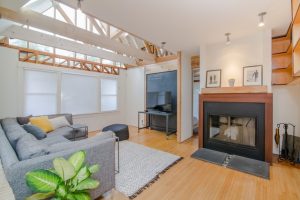 When using self-storage when selling a house, your belongings are already ready for the move
Packing the items for storage makes your moving process a lot simpler. Once you have these items packed in boxes or storage containers, let them wait for your moving day and just transfer everything to the new address. If you decide to relocate by using containers – safe and easy way to ship your items from the storage unit to the new destination, your move will be really effortless. These steps will reduce the packing time. Also, they will decrease the stress levels that people often experience with moving trucks, unexpected costs, and questionable deliveries.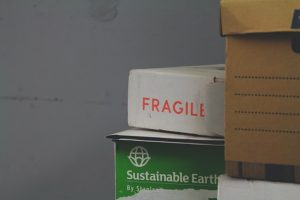 You can plan your move better
As we have mentioned, the items you pack for storage are ready for the moving day. In this way, you can plan your moving schedule much better. As you'll pack a particular portion of our items in advance, you can slowly schedule other packing tasks until the big day and have a stress-free moving experience.
It's easier to redecorate
If you decide to redecorate your new home or do some repairs on the old one, you don't need to worry about all the items lying around the house. It's much easier to do some work around the house when it's half-empty. So, when selling your old home, you can keep the items in storage for a bit longer until you do some painting or other work. It's an easier way to do it and a lot safer as you minimize the chances of ruining your belongings.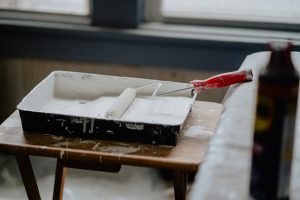 You can declutter once more
Keeping your items away in storage will give you enough time to decide if you really need all of those items or not. Sometimes, it isn't easy to part ways with certain things, and keeping them away is the best way to do it. Once you see you can easily do without them while they are in storage, maybe it's time to sell or give them away to make room for new items and a fresh start in the new house.
Choosing self-storage according to your needs
To make sure that renting storage is cost-effective and purposeful, it is essential to consider a few factors. These include:
the size of your storage unit – make sure you measure the items you want to store, so you get the unit in just the right size. This way, you will avoid paying too much or lacking space for all your belongings;
climate-controlled unit – depending on the type of the items you want to store, sometimes it is necessary to get a climate-controlled unit to protect the items from humidity or extreme temperatures;
insurance – don't forget to get insurance for your items before storing them. This is a small, inexpensive step that gives you more protection in case something happens;
price – even when you're on a limited budget, it's important not to go for the cheapest option out there. Sometimes, low prices mean low-quality, too, so be careful when picking the place to store your belongings.
There are several benefits of using self-storage when selling a house – make sure you use them to your advantage! By storing your items in a safe unit, you can simplify the sale and moving processes and start the new life chapter with minimum worries and stress.