Searching for a new home can take months, especially if you have a limited budget. However, property hunting can become less stressful and more efficient when you know what to look for. People tend to envision their future home and think that "they'll know when they see it." Yet, plenty of properties are not in perfect shape but could be your future dream home. When considering an ideal location, room size, and the number of bedrooms and bathrooms, a real estate agent will probably show you a few different options. You need to learn how to tell if a home has potential rather than the outstanding features you dreamed of. Let's look at the most important things to pay attention to when inspecting a new home for the first time.
The location could be more important than the home itself
First, you should look for locations that will be convenient for you in the future. For example, check for facilities and local schools if you're moving in with kids. You might find a home with minor flaws in a great neighborhood and remodel it. So, before you find a home, you should list the suitable areas.
Although the perfect location might not be the determining factor, it could save you money in the long run. For example, an easy commute and affordable lifestyle will help you save money for remodeling your home.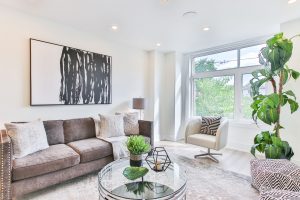 The first impression is (not) important
When inspecting a home for the first time, the property's exterior is what will catch your eye. The moment you take a look at the fence, outer walls, backyard, and roofing, you will get a picture of whether the home is in good shape or not. However, perfect condition is not what you should be looking for. Instead, try looking for details that tell if that home has potential. Your first impression could be misleading – a few simple renovations might turn it into your dream home.
What you should be looking for are the areas you will or won't be able to improve. If you realize that you don't have enough square footage for your needs, it might be impossible to expand the property. For example, there might not be enough space for building in-house storage. If you have a big family and plenty of belongings to store, this might be a problem in the future. Here are the first things you should check out upon seeing the property:
The size and shape of the exterior. Check if the property has enough space for your needs.
The shape of the roofing. If roof tiles are in bad shape, you might need a lot of money for reparations.
Structure and condition of the drive-in/porch.
Doors/windows. Check them out and see whether they'll need replacing.
Exterior walls and paint. If the house's outside walls have bigger cracks, it could be a bad sign.
Inspect the property for potential structure problems
Besides the overall look of the house, you should focus your first impression on the building itself. Take a closer look at the floors and materials they're made of. Check out for any plumbing or installation damage and inspect the walls. The first impression might not reveal potential issues, so you should ask a professional real estate agent for details.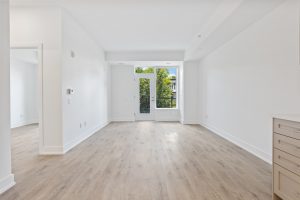 Homebuyers often miss out on seeing some structural issues with the house and spend a lot of money on renovations. Once you list potential flaws the house might have, it will be easier to create a budget for remodeling. If a home has potential, you can always negotiate its price and remodel it.
Think of potential interior design ideas
While the property in front of you might not be exactly what you've been looking for, you should look for its potential. Upon seeing the furniture pieces that you don't like, make sure not to make them a deciding factor. Furniture might be looking old and outdated, but the house itself could be in good shape. The color of the walls, sofa bed, and kitchen cabinets are the things you can easily change.
Some home buyers feel like the house will "speak for itself," but this is rarely the case. Keep in mind that people who lived there before had their taste for interior design, so you can make your home whatever you want. Instead of looking for interior design details, you should be able to tell if a home has potential. Ask yourself questions like "is the kitchen big enough?" or "could I create more space in the living room?".
Moving into your new home – where to begin?
Keep in mind that moving into a new home will require some storage space for all of your boxes. If you need a temporary solution during the moving process, you can always rely on experts for storage in your neighborhood. Storage professionals will let you know more about the types of storage you can rent and their prices. Some things are not allowed in the storage containers, so you should ask about these items. Keeping all of your belongings safe during relocation will help you avoid clutter and unpack more efficiently.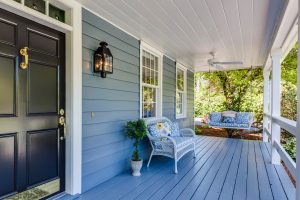 If you are considering a property purchase, try not to focus on all the flaws you find out. Instead, try to tell if a home has potential and if it can become what you imagined. Strong structure, quality flooring, and installations will save you a lot of money on renovations. The home that shows potential doesn't have major structural problems and requires simple renovation. With some stylish furniture pieces and a fresh coat of paint, you can always create your dream home!