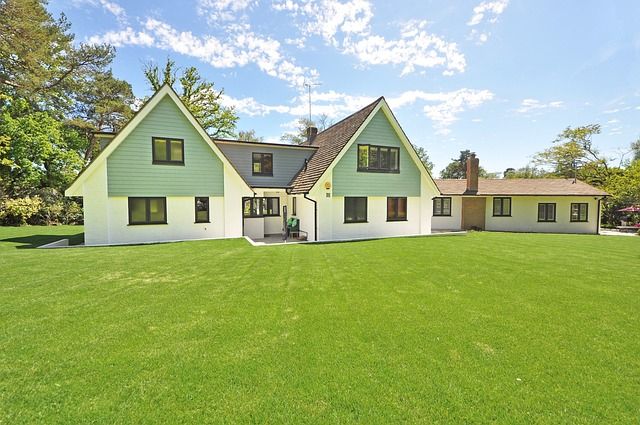 Buying a home can seem like a never-ending task. It is often not possible to match wishes with financial possibilities. On the other hand, even when there is compliance, one should wait until the home inspection and address the discovery of deficiencies. On top of that, a tremendous amount of paperwork is waiting for you, which puts you under a lot of stress and anxiety. According to Redfin data, in July 2022, as many as 63,000 home purchase contracts fell through for various reasons. That is 16.1% of all contracts at the national level. Although it is a pain for home sellers, sometimes you have to give up on buying real estate. Given the buyer's concern, fear of making the wrong choice, and limited time to finally sign the purchase contract, Flag Homes Real Estate experts decided to help him understand when to back out of a home purchase.
Unsatisfactory home inspection report
If you are not buying a new house, it is essential to inspect the home and determine its actual condition. According to Redfin data, 25% of home purchase contracts terminated in 2022 were due to issues discovered during a home inspection. Among those problems, some are a reason to give up the purchase immediately, and others can be solved in agreement with the seller. So, when to back out of a home purchase after a home inspection?
1. Termites
One of the reasons for giving up on buying the desired house is termites. As far as the seller knows about the existence of termites in the house, he should inform the potential buyer. But the seller is often unaware of the problem, and termites are detected during a home inspection. The problem that arises when termites establish is not easy to correct. Most of the damage they do, you can not see in full. To fully determine the damage, it is necessary to remove walls, floors, or ceilings where there is evidence of their existence. However, it is a business of significant volume and price, and neither the seller nor the buyer wants to engage in it. That is why it is best to give up such real estate.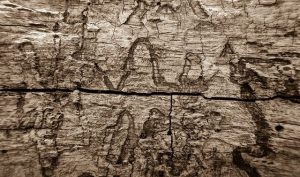 2. Flooding, groundwater, and drainage that lead to foundation problems
You find the house you plan to buy, and a flood happens. You have several options to solve this problem. Depending on how much damage was caused by the flood, you can:
opt to delay closing to allow the seller to make repairs after the flood,

the seller can give you the insurance proceeds along with a check to cover their deductible, so you can fix the house when you take possession,

or to back out of a home purchase.
The main reason for giving up is possible flooding in the future. Another reason is the consequences of moisture if everything is not dried well. Moisture will certainly appear at some point, and with it, mold. And groundwater and insufficient drainage can lead to foundation problems. On top of that, if you decide to sell your house, the consequences of moisture will affect the price. 
3. Mold in the house
According to some real estate agents, finding mold in a home is a reason to cancel the purchase immediately. Both parties in the purchase and sale of a house are bound by the terms and conditions of the contract they signed. However, the occurrence of contingencies can cancel the purchase. In this case, the real estate contract contingency is the appearance of mold after a home inspection. It is a significant deficit of the house and direct evidence of danger to the environment of the house. Check when signing the contract:
is there any wording that allows the seller a certain period to fix the problems before you cancel the deal

have you signed an addendum or waiver regarding mold in the home?
If you decide to buy a house where you found mold, promotersmiami.com experts advise hiring movers to help you relocate. But keep in mind that the deficit of the house will allow you to renegotiate the property's price. This situation reduces a property value by 17 to 23% on average.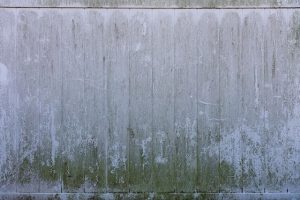 4. Roof leaks
A leaking roof is often the reason for giving up on buying a house. Giving up on a property often stems from anger at the seller trying to hide the defect. Sometimes problems are disguised to pass inspection, but a good inspector cannot be fooled. The evaluation of failures of this type is sometimes in figures with five zeros. In that case, you should undoubtedly abandon the purchase.
Title issues as a big deal breaker
When checking home ownership, if any strange easements or liens appear on the property, the red light has turned on to buy that house. The title company should perform a title search. That ensures that there are no unexpected claims or legal actions on the property. If the title is clear, it means that the seller is the sole owner of the property, and there are no legal problems or debts on the property. 
No repairs were made
When the result of the inspection shows specific deficits in the house, the seller can undertake to make repairs before your closing. Also, he can reduce the property's price so you can make the repairs yourself. But what if the seller does not do either of these two steps? That is one of the reasons when to back out of a home purchase. As a buyer, you are financially protected in this situation. Home purchase contracts often come with an inspection contingency clause, which states that the property must pass an inspection or the seller must commit to repairs. You can walk away without a financial penalty if the seller refuses to do this. The earnest money you deposited should be returned to you.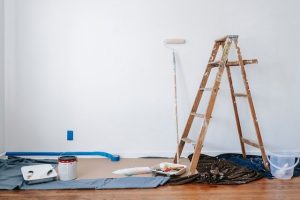 Low appraisal
One of the less favorable situations for a buyer is a low appraisal. You made an offer on a home, but the mortgage company approved you for a lower loan based on their home appraisal. Even if the amount is slightly different, do not rush into the process. Keep relocation in mind. You have to figure out your expenses for that too. Many factors influence moving costs, and all of them together will determine the total amount of money you need to change the address. If you can't cover it all, you have no choice but to give up.
Now it's clear when to back out of a home purchase
Buying a house is a demanding but emotional process. You may fall in love with a property at first sight and then realize that it has a lot of flaws. You should not immediately give up on your dream. To find a home that will serve you for many years, you must be patient. Give yourself plenty of time to thoroughly inspect the home. And feel free to ask your agent for advice on when to back out of a home purchase.