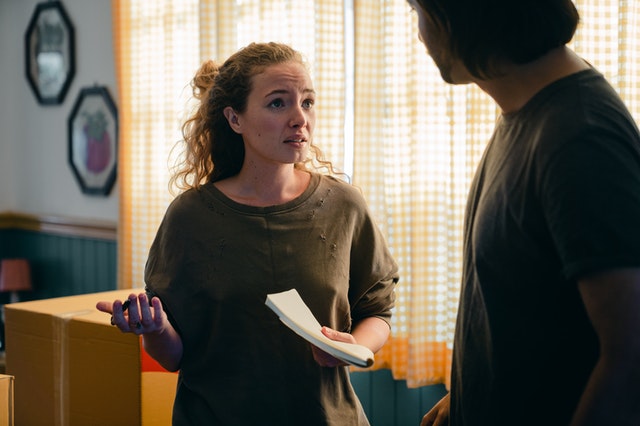 Being a first-time homebuyer, you want to know as much as possible about the home-buying process. And when you start to go into details, you'll realize that the down payment is not the only thing you need to save for.  Let's see how much cash you actually need to buy your first home. Here's a surprise – it's more than you think. From closing costs to maintenance costs, there are expenses you'll need to pay to get you started. And it's better to be prepared for them than to be caught by surprise.
Down payment
A down payment is an amount you pay out of your pocket. The rest of the price of your home, you will finance with a mortgage.
A down payment is an amount you pay out of your pocket. The rest of the price of your home, you will finance with a mortgage. The amount of money you can get will depend on your credit score, though.
Buying a home for the first time, you might be tempted to pay a lower down payment. On the other side, consider a down payment of 20%, since there's a significant advantage to it. The more you pay for the down payment, the lower your monthly installment will be. You can put 5% or 10%, but the lender may require PMI, or primary mortgage insurance. Added to your mortgage payment, the cost of PMI will make your effective interest rate higher. According to Zillow.com, this cost varies, but it can go from $30 to $70 for $100,000 borrowed. For some types of loan, FHA in particular, you are allowed to give less for the down payment.
Mortgage rates
A mortgage rate is going to become an important monthly payment from now on. And when you hear of low mortgage rates, know that this doesn't necessarily relate to you and your situation.
Mortgage rates depend on the lender, the type of loan, and vary from one offer to another. The banks will determine your rate based on your credit score, the down payment, and other factors.
There are different types of loans, and choosing a particular one will affect your rate. ARMS or adjustable-rate mortgages offer lower initial rates. However, after a fixed time, the rate will go up, so you need to prepare for it if you decide on this loan. Conventional mortgages with a fixed rate are also an option.
Maintenance fund
You might think that after you move in and buy some furniture, you're free from expenses for a while. However, it's necessary that you take this into consideration – your house is going to need some work in the first year of your life there. Painting and smaller cosmetic changes are most likely, but your new home might require some more significant work as well.
It would be good to set aside around $5,000 to $10,000 for a home maintenance fund. This should be enough to cover any initial repairs. However, think about saving 1% to 4% of your home value for maintenance your house might require in the future. This way, if your roof starts leaking, you'll be safe and will be able to afford the repairs immediately.
Keep in mind that you should consider saving around 4% of the mentioned amount if your house is older. In this case, your home might require greater repairs, and it would be wise to play it safe.
Closing costs
After you finally find a home you like and your offer is accepted, it's time for closing costs. Countless fees wrap up in what we refer to as closing costs. These costs vary from one state to another due to differences in real estate transfer tax and mortgage stamps. As these costs include title insurance, attorney fee, and appraisals, they depend on different rates. And they vary from one loan and lender to another. For this reason, you can check different lenders and see if you can get lower fees for closing.
Closing costs might run up to 2% or 3% to %5 of your loan amount, and they're due at the time you close on your new home.
If you're a member of your local credit union, you should see what they offer. Also, if it's a common practice in the area, you can negotiate for a seller to pay the closing costs. Another option is negotiating that the lender pays the closing costs in return for your paying the higher interest rate on the mortgage.
Moving costs
After the sale has been finalized, it's time to move in. And there are two options here. The first one is to call your friends to help you move and rent a moving truck. The second option is to hire a moving company and let the professionals take care of your relocation.
On average, the cost of a local move is around $1,250. However, in the case of a long-distance move, the average price is approximately $5,000. Also, know that the costs of long-distance house hunting might be much higher. Don't forget that you'll have to travel to your new town at least a couple of times before you find your dream home.
"Hidden" costs you'll need to pay after you buy your first home
You are not done paying after you buy your first home. Once the house is yours, you'll need to pay property taxes that depend on your city's local government and the assessed value of your home.
Naturally, this varies from one state to another. Check out what Forbes says about property taxes. This can make a huge difference, especially if you're buying a property in a state with the highest or the lowest rate.  For example, if you decide to live in New Jersey, you'll pay around $5,000 for a year on property taxes, which is about $2,600 more than the average homeowner pays.
Don't forget about the homeowners' insurance, which is usually not more than $1,000 a year, and three times more for utility costs on average. Finally, optional services can add up, such as heating, ventilation, lawn maintenance, or gutter cleaning. As you might notice, after you buy your first home, there are other expenses you might not have considered. In total, these hidden costs can add up to around $9,000. With all of these costs in mind, make sure to take care of your financial situation before you decide on this big step.