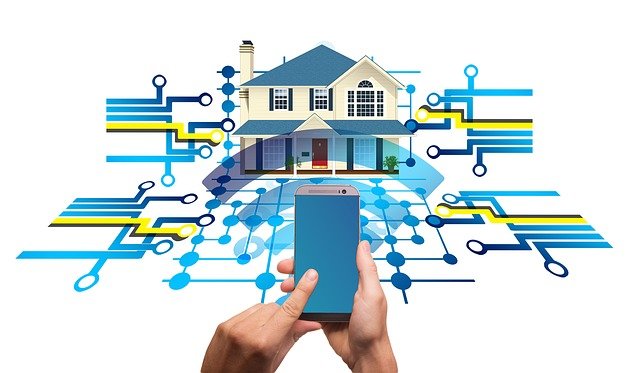 Technology constantly changes, and with it, our lives change as well. When securing a home for your family, which should be at the top of your priorities, the latest and most popular trend is smart homes. Smart technology has brought many fantastic benefits. Even though people always think that this is a very pricey investment, we want to show you how it can significantly improve your lifestyle. Furthermore, if you wish to sell your home and move elsewhere, smart home technology can help you sell faster.
Let us see how smart home technology affects the real estate industry and why it is a popular feature that all homebuyers want.
Smart home technology improvements with a high ROI
The number one reason why people choose not to invest in smart home technology is that it appears expensive. While that is true to a certain extent, it is crucial to understand that whatever money you invest in your home by adding smart home features will provide more benefits.
People always spend money on high ROI home upgrades, and innovative technology is just one of many options.
Here are the features you should consider adding.
Lighting smart home features
Despite the opinion that smart home upgrades are expensive, adding lighting features is probably one of the most inexpensive upgrades. Furthermore, it is easy to install and use.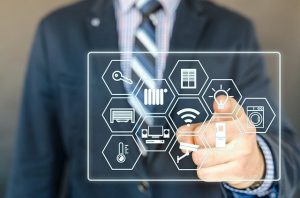 One of the reasons why this upgrade is so appealing to buyers is because it reduces energy bills. Smart home lighting features provide complete control over how you control the lighting. Besides the ease of management from any location, smart home lighting also supports LED lightbulbs, which saves energy even more. Per divinemoving.com, a lot of their customers are moving into energy-efficient homes. People are looking for ways to cut down their expenses and reduce their carbon footprint.
Adding a smart home feature is also a way to secure your home. You can program the light to turn on periodically, even while on vacation, so it looks like someone is at home. It is a very efficient way to protect your home from burglars.
Smart home security system
While we are on home security, innovative home technology offers even more. Home safety is one of the most crucial tasks for anyone, and we all need a way to protect ourselves a little bit better. You can easily monitor your home from any location by implementing smart home technology.
Some of the best features include:
the ability to see who is ringing your doorbell;
a feature that captures real-time video footage;
motion detectors;
contact detectors;
fire and carbon monoxide detectors.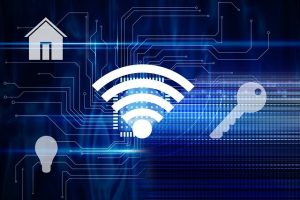 Adding all these innovative home features creates a home with high selling potential. Buyers want to be safe, and they want their families to be safe as well. You cannot put a price on a home that offers high-level security.
Heating and cooling features
Another way to reduce energy bills is to implement smart heating and cooling features. You can control both systems remotely, which allows a lot of flexibility. The heating and cooling system has a thermostat and vents that regulate the temperature, and you can access the control panel from anywhere. Adjust the temperature and program the system to turn on and off at a particular time.
Remember that people want an energy-efficient home. If your place is not selling, consider adding this feature. Remember to keep all the usage documents, so you can explain to the buyer how the system works and what benefits it brings.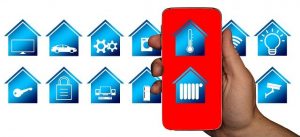 Smart kitchen additions
Besides features that save money and energy consumption, smart home systems also improve our lifestyles. For example, there are many innovative home kitchen additions that you will love. You can add support for a voice assistant to control the cooking cycle or use advanced meal preparation methods.
You can also control other kitchen appliances, like the dishwasher programs, refrigerator settings, and much more. Even if you decide to pack and move your kitchen and plan on bringing with you all of the electronic devices, you can also pack all the innovative home additions.
The system is very versatile, both in use and installation. Especially if we consider how many people like to cook at home, these features will make cooking more enjoyable, fun, and quicker!
Home cleaning made simple
People spend a few hours every day cleaning their homes. It is especially true if you have kids or pets. If we consider that parents also work and often don't have time for cleaning, the other option is to hire professional cleaners. That also costs money in the long run.
Instead, you should add a smart home cleaning system. We have cleaning robots today that will quickly clean your floor. You have to press a button and let the magic happen. It is a great time saver that many homebuyers will want to have.
Smart home technology can help you sell faster, so use that to your advantage!
As mentioned above, buyers in today's market want more out of their homes. The home prices went up, and they are careful about spending their hard-earned money. It is a fact that you can find homes with and without smart home features selling for the same amount of money. When we consider that fact, it makes sense that the buyers will want to spend money on homes that get them more bang for their buck.
Smart home technology can help you sell faster, and all the investment will quickly pay off. With that in mind, think about the features that will increase the value of your home. Plan your investment smartly, and it will pay off in the long run!