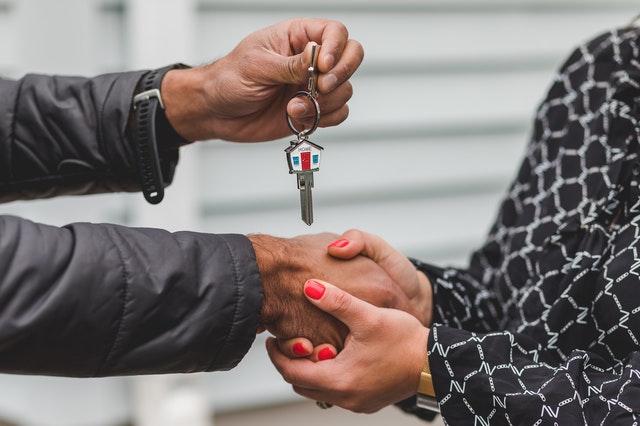 Whether you're buying or selling, closing your house deal is a huge milestone. You want everything to go smoothly so you can settle quickly and successfully. Therefore, you need to be well prepared and know what to expect during this process. To help you make this easy, we've prepared everything you need to know about the closing process.
What is closing, when does it happen, and how long does it take?
The closing deal is the final step of the home selling/buying process. It's the day when all the important documents are being signed, and the ownership is fully transferred from seller to buyer.
After the seller accepts the offer, the parties agree on a closing date. This date is a part of every purchase agreement contract. However, keep in mind that this might not be final as delays can happen. It can be incredibly challenging if you are selling and buying at the same time.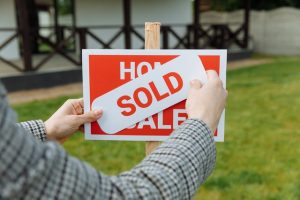 What usually happens is that seller's and buyers' agents work with lenders and title agencies to create a timeline that gives them enough time to properly execute their parts of the arrangement. This can push the closing date for even a couple of months.
Closing your house deal: what do buyers need to know?
Don't think you can sit and wait until your offer is formally accepted and your dream home becomes yours officially. Quite the opposite, you still need to do some prep work. Further in this article, you'll find out how to prepare and exactly what to expect.
Preparation for closing on a house
Before closing on your house deal, you need to prepare and make sure to hire the right professionals to help. Besides an experienced real estate agent to have on your side, you'll also need to find a reliable home inspector, title insurance agent, attorney, and escrow officer.
The team of experts you create is crucial as they'll review your contract. They'll also help you prepare for closing contingencies, the specific conditions found in your contract that must be met before the home officially becomes yours.
Closing contingencies usually include:
Home inspection – Hiring a home inspector is a great way to protect yourself and ensure you're not making a massive mistake by investing in a house with hidden issues.
Loan documentation – Even if you got preapproved for a loan, there are still other documents you'll need to prepare, such as a copy of the contract, your identification, income and asset statements, and your insurance information.
Appraisal – As your mortgage lender will not want to lend more than the house is worth, you'll need to get an appraisal. Your real estate agent can probably recommend a reliable, professional appraiser.
The final walkthrough – Keep in mind that this is not the same as a home inspection. The final walkthrough happens 24h before the closing day and, as it is a critical step for sellers, we'll discuss it further in this article.
Closing costs for buyers
Remember that not only will you be paying for your new home, but you will also encounter closing costs and costs of relocation.
Closing costs are the fees third parties charge for finalizing your purchase. They usually involve appraisal fees, home inspection expenses, premiums for homeowner's insurance, attorney expenses, and similar. On average, you'll have to pay 3–4% of the purchase price for closing costs.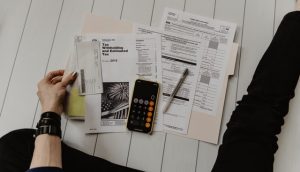 Many people tend to overlook the moving costs. To save money, a lot of people believe they can handle the relocation on their own.
However, some items are just too difficult to relocate without professional help. Think about bulky furniture, heavy appliances, sensitive electronics, and fragile decor. As you can see, there are many things you shouldn't relocate by yourself. It's always better to find and hire reliable movers who will know which tools and techniques to use to safely transfer heavy objects. Alternatively, you risk a serious injury if you try to do this without proper training and experience.
Closing your house deal: what do sellers need to know?
As a seller, especially if you are in a hurry to sell your home, you must be excited and can't wait for closing your home deal to happen. However, be patient. There are still more steps before you can officially say goodbye to your old house.
The final walkthrough
From a seller's perspective, the final walkthrough is the most critical part of the closing process, as it can make or break the sale. This is when buyers get the last chance to check the state of your home to make sure all elements of your contract have been honored.
Even though usually no problems arise at the stage as you make sure to repair what's necessary before selling, you can never be too careful. Firstly, make sure you thoroughly clean the house. You can even hire professional cleaners and ensure your home is spotless.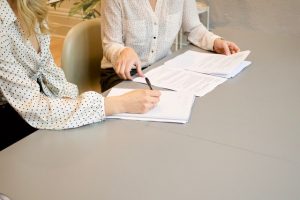 The good idea is to leave the owner's manuals and warranties you have for home appliances as well as contact information for home contractors or maintenance companies you've hired in the past. This will leave a good impression on any buyer, and they'll appreciate the gesture.
Even if the buying party finds any issues during the final walkthrough, it doesn't mean that the sale won't happen. The buyer's agent will get in touch with the listing agent and work together to solve the problem. This could delay the closing date, or they can agree to deduct the costs from the home's price.
Closing costs for sellers
Closing costs for sellers are usually anywhere between 5 and 10% of the home's sales price. If not agreed differently, they are typically deducted from your proceedings after the sale is finalized.
These costs usually include listing agent and buyer's agent commissions, loan pay-off costs, prorated property taxes, attorney fees, transfer taxes or recording fees, and similar. Also, don't forget the costs of relocation.
Finally, congratulations!
As closing your house deal is the final step towards selling or owning a home, we want to take this opportunity to congratulate you. Make sure to give yourself a pat on the back and celebrate with your family and friends. You deserve it!