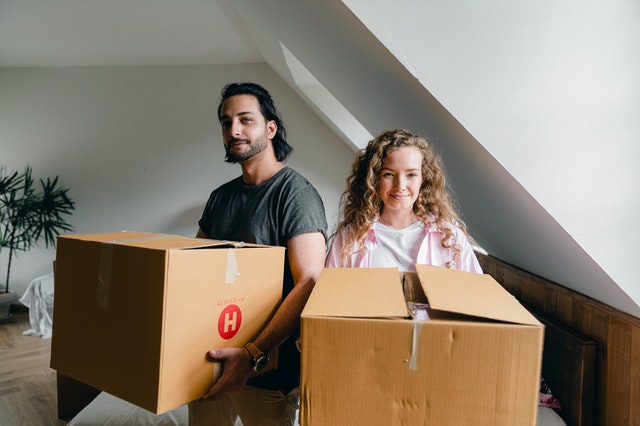 New year, new opportunities. Is now the time to update your address? We think so! If moving to Flagstaff in 2022 is on your to-do list – this guide will inform you of everything you need to know about the relocation. Prepare for the move simply and efficiently, avoiding the common moving stress and mishaps. Here's what to consider if you plan on making Flagstaff your new home.
Things you should know before moving to Flagstaff in 2022
It's much easier to adapt and relocate if you know what to expect. If your current home is nowhere near Flagstaff, you should do a bit of research before moving here. To make it easier for you, we've made a list of things you should be aware of before moving to Flagstaff in 2022.
It's a beautiful yet remote place
Flagstaff's remoteness may come as a challenge depending on where you're coming from. You can expect a 2-hour drive whenever you need something from Phoenix or other nearby places. Even though it has an airport, Flagstaff is not that well-connected. However, if you are moving here in search of some peace and quiet, you surely won't have many complaints.
You could have trouble breathing
If you come from a place that's not as elevated, the 7,000 feet altitude may require some time to adapt. Thin air and altitude sickness are common issues for new residents. This may be a considerable downside for those who already have respiratory problems.
There's a good reason why tourists love it
If you're unsure whether you should move to Flagstaff, remember it's a top-rated destination for tourists. People visit the place for amazing nature, which will be at your disposal at all times. If you're into sports and outdoor activities, you'll surely enjoy them in clean air and with beautiful views.
The snow can be tough
If you like snowy days, you'll love Flagstaff. The snow allows the residents to enjoy a variety of winter sports and beautiful sights. However, wintertime comes with some challenges for the locals. This is the peak of the tourist season, which can create a bit of a hectic atmosphere. Also, driving in cold weather and maintaining your home will require more effort and time.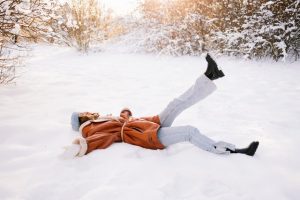 Moving to Flagstaff in 2020 – how to do it with ease?
Once you decide to relocate, you should start making plans to make this process as smooth as possible. It's best to start your preparations early. When moving interstate, one month can be enough to organize your relocation with maximum safety – if you do it right. Here are the tasks you should include in your moving checklist for a stress-free moving day.
Hire the right movers
DIY moves are possible, but hiring someone to help you out is a much better option. Professional movers will handle your items carefully and deliver them to Flagstaff safely. This way, you will minimize the chances of getting hurt and damaging your items but also save a ton of time and energy that you will need for other things. However, don't just randomly hire the first movers you find online. Do thorough research, get recommendations and do a background check to ensure your items are in the hands of a professional and trustworthy moving team.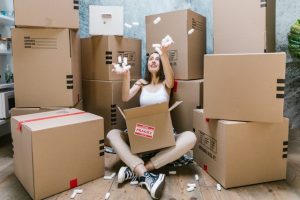 Clear the way to a better home in Flagstaff
Moving to Flagstaff in 2022 is a perfect moment to start fresh in a clean, comfortable home. You can achieve this by removing all the clutter before you even start packing. Recycle, donate or sell all the items you no longer need so that you can pack easier and faster and pay less for your relocation.
Organized packing
Packing your household for a move is more than just throwing your items into boxes. Here are some tips to achieve maximum efficiency and save time:
Prepare everything you need in advance – collect boxes and other necessary packing supplies beforehand. This way, once you start packing, you won't need to take breaks and run to the store.
Have a system– pack items by categories or the rooms they go to. Start with the things you rarely use, and save the everyday essentials for last.
Label categories and boxes – if you categorize your boxes by rooms, label them once you seal them. Use markers or stickers in different colors to ensure your movers know where each box should be put. Also, make the unpacking easier by writing down what's inside the boxes. This can help with finding items quickly, without opening multiple boxes.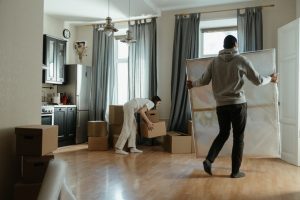 Prepare for your first night in Flagstaff
The first night in the new home can be confusing, with all the boxes lying around. However, applying our packing tips will ensure all the boxes are sorted, giving you more space to move around and unpack. Nevertheless, if you're too tired to do it right away – leave it for tomorrow. Just be sure to have a box with the items you need – clean sheets, pajamas, basic toiletries, etc. If you're moving with kids or pets, make sure they've got their essentials, too – toys, electronics, chargers, etc.
We're sure these simple yet effective tips will make moving to Flagstaff in 2022 a lot less complicated and stressful. You'll settle in no time and be ready to explore your new environment and meet the friendly people of Flagstaff.