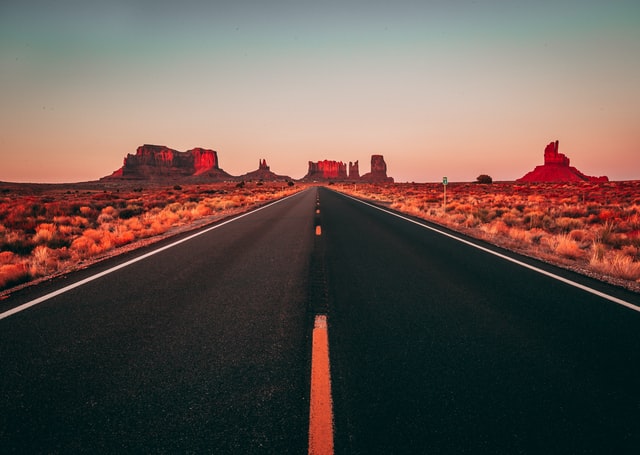 More than half of California's residents pondered packing their belongings and moving out of the state in the last year, with 63 percent considering Arizona. The benefits of switching from the Golden State to the Grand Canyon State are numerous. Each person has their own motivations for making this decision, but there are specific things that everyone takes into consideration. Here are a few of the main reasons why families are moving from California to Arizona. Continue reading to learn more about moving from California to Arizona.
Living Costs
California is the second most expensive state in the US, after only Hawaii, which relies heavily on tourism. California's cost of living is ridiculously high. Everywhere you look, Californians pay more than the average American, from insurance to healthcare costs, transportation prices, and even beverages in bars.
Arizona's population has increased by 3,400% since it became a state approximately 100 years ago! Since the 1970s, when air conditioning became increasingly prevalent, much of this expansion has occurred. Arizona's allure stems in great part from its well-known low costs of living.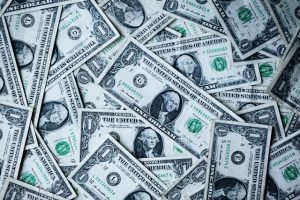 Arizona has much lower prices for groceries, housing, utilities, transportation, and health care. The low cost of living in Arizona has always been a magnet for residents. Because public schools are so good, parents do not need to spend money on expensive private schools to ensure their children receive a solid education. In Phoenix, groceries, and dining out are both affordable. Homes in Phoenix are more affordable to the general public, and your money goes a lot further in terms of the size and quality of the homes available compared to those in California. The cost of living in California is around 30% greater on average than in Phoenix. There's also a nice perk – Arizona's income tax is about half of California's.
Natural calamities
California is notorious for being prone to natural disasters. If you're moving from California to Arizona, you won't have to worry about destructive earthquakes or forest fires. Both Mexico and California protect Arizona from the Pacific coast. The state is also firmly planted on bedrock, making it immune to earthquakes. The Phoenix valley, where there isn't much vegetation to burn in wildfires, is home to most residents. Because of this, Arizona has only seen three catastrophic disasters since 1953. On the other hand, California has had 50 in the same time period, making it the most disaster-prone state in the country.
Housing Prices
Buying a home is a long-term investment, unlike renting, which is a perpetual loss. Unfortunately, for many people in California, this is an investment that is just out of reach. Though properties in huge cities like Los Angeles are more expensive, this is also where the majority of the population of this massive state resides. For people who must live and work in big cities, affordable homes in regions like Bakersfield, CA, don't mean much. In Los Angeles, the median property price is around $650,000, while many properties easily exceed a million dollars. These aren't even large houses. With such exorbitant prices, many Californians end up paying rent for the rest of their lives, losing a significant portion of their income.
For $300,000, you can acquire a three-bedroom, two-bathroom home with a great garage and a relatively large yard in several Phoenix areas. You'll almost certainly have plenty of storage, which is always a problem for Californians. If your budget is smaller, there are still many fantastic possibilities for smaller or older homes in Phoenix. Still, you'll have a hard time finding them in California, where even the tiniest and oldest houses are out of reach for most people. Sounds good? We bet it does! Now that you've learned about housing options and prices, it's time for you to hire a professional moving company that will turn the transition into an easy and stress-free experience. When planing an interstate move, such as that from California to Arizona, you will need all the help you can get.
Excellent School Systems
Phoenix offers some of the state's best schools, and their consistently excellent ratings continue to improve year after year. Each area provides a variety of great public and private school alternatives. A handful of Blue Ribbon Schools can be found among these outstanding schools.
Education is essential in the Phoenix area, and the city takes pride in its excellent schools, sports and arts, and high graduation rates. This is one of the main reasons why families are moving from California to Arizona.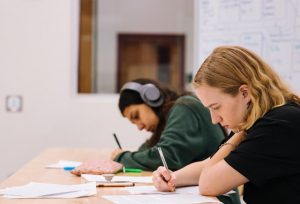 Traffic
California is known for its beautiful beaches, celebrity culture, and fabulous cities. On the other hand, it has insanely long commutes and traffic congestions. Los Angeles and San Francisco rank first and second, respectively, as the most congested cities in the United States. San Jose is the fifth most populous city in the United States. Tucson, which is #26 on the list, is the first Arizona city to feature on the list. Phoenix, the most populated city in Arizona, has opened up highways and short drives, ranking 47th on the traffic list.
Job Market
Job prospects abound when you relocate from California to Arizona. With a pace of job growth that is double the national average, the state is ranked third in the country. California's job growth rate, while still ahead of the national average, is in 16th place.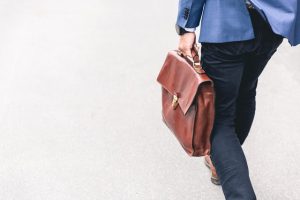 Financial services, technology, and healthcare have all seen significant growth in recent years, attracting talent from throughout the country. If this is your first time moving, you certainly have many questions about what to do with your home in California and how to sell it without any fear.
Moving time!
If you're a Californian family trying to make it in the world but feeling overwhelmed, you're not alone. A move to Arizona could be just what you need to invest your hard-earned money in the future you and your family deserve. However, if you've made up your mind and decided to take this big step, you probably need a guide on how to easily sell and buy a house at the same time. Don't worry, this is a significant change, but it could make your life better. We hope this article on why families are moving from California to Arizona will help you make the right decision.